Carlos Yulo is bringing his world champion act to the 30th Southeast Asian Games with a lofty goal: sweep all seven men's gold medals at stake.
Gymnastics Association of the Philippines Secretary-General Bettina Pou said Yulo is inspired to dominate the SEA Games following his floor exercise gold medal for the Philippines's first ever in the FIG Artistic Gymnastics World Championships in Stuttgart, Germany.
With the Philippine Sports Commission (PSC) throwing its full support, Yulo's goal looked more attainable.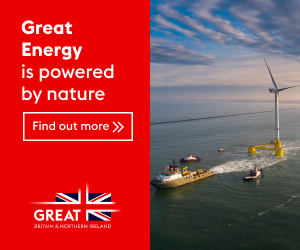 "The government will go all out in supporting Caloy [Yulo] and other deserving athletes as they prepare for the SEA Games and the Olympics next year," said Ramirez, also the chef de mission of Team Philippines in the biennial regional Games set from November 30 to December 11.
"The PSC has been supporting the training of Caloy in Japan for the past two years. We're planning to further increase that level of support because we believe that he has what it takes to make us proud in the SEA Games and the Olympics next year," Ramirez added.
Yulo and boxer Nesthy Petecio made the country proud by winning gold medals in their respective sport's world championships.
A day after Yulo's victory in Germany, Petecio won the featherweight gold medal in the International Boxing Association (AIBA) Women's Boxing World Championships in Ulan-Ude, Russia, on Sunday. Both champions arrived home to a heroes' welcome on Tuesday.
The gold medals were worth P1 million in cash incentives for each of the world champions. Yulo, however, got an extra P.5 million for qualifying for the Tokyo 2020 Olympics.
Petecio, on the other hand, did not get an automatic slot for Tokyo 2020. The AIBA is suspended by the International Olympic Committee, which set Olympic qualifiers next year.
The 30th SEA Games would be the first for the 19-year-old Yulo. He donned the national colors in the Doha World Championships where he clinched a bronze medal and the 18th Asian Games in Jakarta last year.
Pou said there is no doubt that Yulo would dominate in his SEA Games debut.
"His performance in the world championships was very impressive. If luck rolls his way, he can win all seven gold medals in the SEA Games," said Pou, the trusted deputy of GAP President Cynthia Carrion.
Pou said he expects Yulo to work harder on the pommel horse and parallel bars, apparatuses that hurt his bid for a medal in the all-around category at the world championships.
"The Vietnamese perform well in those apparatuses. We don't want to give them a chance," Pou said.
Image credits: Nonie Reyes