MAUBAN, Quezon—San Buenaventura Power Ltd. Co. (SBPL) inaugurated here the country's first supercritical coal-fired power plant, providing Luzon 500 megawatts (MW) of additional capacity.
The P56.2-billion power plant started commercial operations last September 26, but was only formally inaugurated October 15.
Meralco PowerGen Corp. (MGen) President Rogelio Singson said in his speech that this is the country's most advanced operational coal plant that utilizes a high-efficiency, low-emissions coal technology.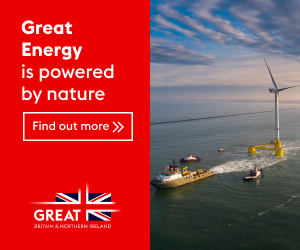 He explained that this technology can reduce carbon dioxide emissions and improve the efficiency of the power plant by producing more amount of energy with less coal.
"Significant advances in coal-fired power plant technology demonstrate that we do not have to choose between affordable and reliable electricity or a cleaner environment," he said. "As a pioneer of this technology, SBPL is setting the bar higher in operating coal plants in the Philippines," added the official.
The SBPL plant is a partnership between MGen and New Growth BV, a wholly owned subsidiary of the Electricity Generating Co. of Thailand (Egco).
Egco is the first independent power producer in Thailand. It has the state-owned Electricity Generating Authority of Thailand as a controlling shareholder.
MGen, on the other hand, is the power-generation subsidiary of Manila Electric Co. (Meralco)—the country's largest electricity distributor.
The P56.2-billion power plant was partly funded by a P42.15-billion project finance facility—the Philippines's largest all-peso transaction to date that was put together by a consortium of local banks.
It was built by the consortium of South Korea's Daelim Industrial Co. Ltd. and Japan's Mitsubishi Corp. which are both experienced engineering, procurement and construction contractors with very strong track records.
The ceremonial switch-on of the power plant was led by Energy Secretary Alfonso Cusi, Energy Regulatory Commission Chairman Agnes VST Devanadera, Ambassador of Thailand to the Philippines Vasin Ruangprateepsaeng, Mauban Mayor Marita Llamas, and executives from Meralco and Egco Groups.
"The Philippine Electric Power industry welcomes the entry of new and emerging technologies, such as this supercritical power-generation technology which produces more efficient power generation while emitting less greenhouse gases. I am glad to take part in this inauguration of one of the most advanced and efficient plants in the country," said Cusi.
For ERC's part, Devanadera said SBPL's power plant is "the response" to the country's much needed additional power supply.
"No plant like this can ever go up without support of community," she added.