Health, beauty and fitness enthusiasts recently attended the latest health, beauty and fitness campaign spearheaded by BFC Laboratories and Watsons Stores that seeks to help everyone achieve a fulfilling life that combines a program of lifestyle modification, regular exercise, sensible diet and most importantly, supplementation.
The annual Transformation event continues the previous editions' objective of bringing to a wider audience the latest in health, beauty and fitness products; coupled with its thrust of educating the public about the latest trends in the field of health.
Present during the event were the Managing Directors of BFC Laboratories and the officers of Watsons. They were joined by the representatives from SM Supermalls and SM Mall of Asia—whose collaboration for the past few years has made Transformations a nationwide event.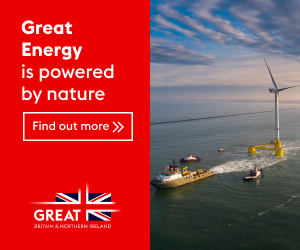 Says BFC Laboratories Managing Director Nino Bautista: "We are heartened by the generosity of Watsons and SM Supermalls—not to mention the public in making Transformations an unrivalled success. This has spurred our company, to make this annual event even more successful in the future. After all, we are here to serve the public by bringing the message of beauty, health and fitness to them, and so far judging from their response, our message is being heard and reciprocated."
He also noted that through Transformations 2019 as a venue, BFC Laboratories has through the years been able to help individuals in finding and achieving solutions to their health, beauty and fitness problems through BFC Laboratories' numerous products that include Cosmo Skin, Cosmo Skin Grape Seed Extract, Euphoriamaxx (L-Arginine, Creatine, BCAA, Glutamine), Cosmo Body, Cosmo Body Advanced, Cosmo Cee, Joint Formula, Cosmo Cee, Acai Berry, Fibermaxx, Cosmo Skin Collagen Powder Drink, Elite Premium Collagen and the Cosmo Skin Beauty Bars (Glutathione, Kojic, Collagen, Oatmeal) among others. These products cover a broad spectrum of health and beauty concerns ranging from skin whitening, anti-ageing, weight management, supplementation and even, sports-health.
"One of the key goals of Transformations 2019 is to help an individual on his or her transformative to a better version of themselves. Hopefully, through the years, we have been instrumental in doing just that," Bautista noted.
Also present to support the Transformations 2019 event is actress, beauty queen and BFC Laboratories brand ambassador, Megan Young. The Miss World 2013 title holder, attended the event in order to support her BFC Laboratories family as the endorser of one of its bestselling brands Cosmo Skin.
Young shared a few skintellectual solutions and tips; and shared her thoughts on the use of healthful antioxidants in her beauty regimen that helps her defy the signs of skin ageing. She also mentioned that her short talk also serves as a teaser of sorts for the Transformations 2019 Culminating Event this November 26 at SM Megamall, where she said there will be more in-depth and informative talks on health, beauty and fitness. She encouraged the public to attend the Culminating Event as there will also be "fun" activities aimed at improving their knowledge on health, beauty and fitness, including a program that will feature BFC's roster of celebrity endorsers and BFC athletes.
As with the two previous Transformations Kick-Off events, Transformations 2019 also served as the official launch of Cosmo Skin Collagen Powder Drink's newest variants—Passion Fruit and Lime, which are now exclusively available at Watsons Stores nationwide.
For more information about the Culminating Event, log on to www.cosmo-skin.com or follow BFC Laboratories on Facebook and Instagram at @bfclab and @cosmoskin.