How relevant are micro-enterprises and SMEs for the future of work? What about the self-employed?
Until recently, there was relatively limited empirical evidence available to answer these questions. Many earlier studies did not cover the informal economy, which in many countries is the largest contributor to employment. There has also been growing recognition of the role of self-employment and micro-enterprises in driving employment.
Thanks to a new ILO database using data from household, labour and other statistical surveys conducted in 99 countries between 2009 and 2018, we now have a much better picture. The contribution of small economic units to worldwide total employment is striking, but there remain considerable challenges such as widespread informal employment (especially in developing countries), gender gaps, and issues related to the productivity and job quality in smaller firms. A proper understanding of the contribution of small economic units is key to advancing the ILO Decent Work Agenda and the 2030 Agenda for Sustainable Development.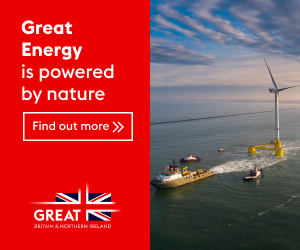 According to ILO's "Small matters: Global evidence on the contribution to employment by the self-employed, micro-enterprises and SMEs (small and medium enterprise)," 70 percent of total employment in 99 countries, except those from North America, belong to the said category. 
The report said this is true even for high-income countries, wherein 58 percent of total employment is in small economic units.
For countries with lower income levels, like the Philippines, this composition of workers from the said category is even higher. 
Data from the Philippine Statistics Authority (PSA) showed that out of the over a million local companies, 998,342 or 99.52 percent are MSMEs.
Of these figures, 887,272 are micro enterprises. The other 106,175 are small enterprises and only 4,895 are medium enterprises. 
The Department of Trade an Industry (DTI) said these MSMEs provide employment to  5,714,262 workers or 63.19% of the country's total employment
ILO defines micro-enterprises as companies with 2 to 9 employees; small enterprises as those with 10 to 49 employees; and medium-sized/large enterprises as those with 50 or more employees.
ILO's Small and Medium Enterprises Unit head Dragan Radic said their latest study is the first attempt to measure the contribution of self-employed and MSME employed workers in the international scale.
He said this makes it crucial for governments to come with policies, which will benefit the said sector, since they practically make off most of the international workforce.
The ILO study showed that 62 percent of employment in the said countries is in the informal sector, where working conditions in general tend to be inferior. 
"We hope that this report will enrich discussions on job creation, particularly with regard to the major role played by small economic units and what this means for efforts in the areas of private sector development, poverty alleviation and Decent Work," Radic said. 
ILO said this could be achieved by "understanding how enterprise productivity is shaped by a wider 'ecosystem,' facilitating access to finance and markets, advancing women's entrepreneurship, and encouraging the transition towards the formal economy and environmental sustainability.
(Samuel Medenilla)