THE Pharmaceutical and Healthcare Association of the Philippines (PHAP) said it fully backs the Department of Health (DOH) campaign to make medicines affordable, stressing its commitment to work with the agency to widen healthcare services for Filipinos as well.
"We share the same objective with the Department of Health to lower medicine prices. We are exploring partnerships and we want to work hand in hand with the DOH in making quality medicines and healthcare services more accessible," said Teodoro Padilla, executive director of PHAP in a statement.
Padilla said the industry would ask for a meeting with Health Secretary Francisco Duque III to harmonize their efforts in not just lowering medicine prices by up to 84 percent for various disease categories, but also in ensuring that patients are supported throughout their journey.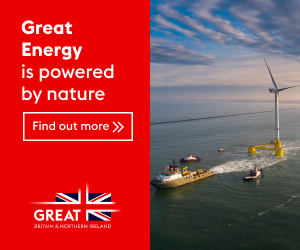 In the meeting with DOH, PHAP also aims to discuss existing high-impact patient assistance programs by individual PHAP members that give free screenings and diagnostic tests, education and counseling, and special medicine pricing for patients—all in a bid to lower total treatment cost.
These patient assistance programs can serve as a framework for future expansion of the cooperation with the government, specifically in the areas of cancer, diabetes, cardiovascular, and chronic respiratory diseases, among others.
"We are reaching out to the government as a partner so that it does not have to resort to price control which could be contentious and counterproductive as other countries that tried it had found out. We can work together, achieve exactly the same or better objectives, and sustain it over the long haul," Padilla added.
He said that cheaper medicines are not enough because the poor, based on a study on the impact of the first round of maximum retail price (MRP) in 2009, did not fully benefit from it.
"In other countries, from our neighboring countries, such as Thailand and Singapore, to as far as United Kingdom, they have strong health insurance systems to help their citizens cover for medicine and health-care expenses that would have been taken from their own family's savings," Padilla said, adding, "If more resources are allocated for the health of the people, the poor will benefit, which is the essence of Universal Health Care."
Padilla added that provisions for (1) centrally negotiated procurement, (2) expansion of primary care drug benefit, (3) early access to innovative medicines, (4) special access schemes from the private sector, (5) health technology assessment, and (6) pooled procurement are tools available under the universal health care law (Republic Act 111223) and the Cancer Control Act (Republic Act 11215) that could make medicines more accessible and affordable.
Image credits: Designer491 | Dreamstime.com