WORLD champion gymnast Carlos Yulo and boxer Nesthy Petecio are coming home on Tuesday to a hero's welcome from their momentous exploits on the global arena over the weekend.
A windfall of incentives also await the two athletes, who did not disappoint in two major international competitions in Stuttgart, Germany, in the World Artistic Gymnastics Championships and in Ulan-Ude, Russia, in the International Boxing Association Women's World Championships.
Malacañang and the Senate also did not mince words in honoring Yulo, the world champion in men's floor exercise, and Petecio, who now reigns as women's world featherweight titlist.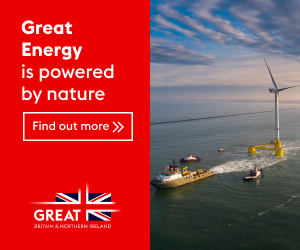 "Caloy [Yulo's nickname] have shown so much pride with his routine," Ramirez recalled after watching the final performance of the 19-year-old from Leveriza in Pasay City.
"Who would think we can win a medal in the world championships? He's really humble, and he worked hard for this," added Ramirez, who was joined in Monday's press conference hailing the two champions by PSC Executive Director Merlita Ibay.
Yulo's mother, Angelica, thanks the PSC for supporting the gymnast's participation in Germany.
"The government has been supporting Caloy. It would be impossible if not for the support of the PSC," she said.
Yulo and Petecio are bound to receive P1 million each from the government through the Republic Act 10699 or the National Athletes and Coaches Benefits and Incentives Act.
For qualifying for the Olympics, Yulo is entitled to receive P500,000 and the PSC will give him an additional P500,000 for winning the Philippines's first-ever gold in gymnastics.
Petecio's teammate, Eumir Marcial, will get P500,000 for his silver medal finish in men's middleweight also in the world championships.
Malacañang lauded on Monday the two athletes, saying their feat is a "historic and glorious moment for the Philippine sports, especially since these could serve as motivation in the upcoming Southeast Asian Games" the country is hosting next month as well as for the Tokyo 2020 Olympics.
Cabinet Secretary Karlo Nograles said the victories only proved that Filipinos could be on a par with other nations in terms of excellence and greatness.
"This is really good news for our country. The victories of Ms. Petecio and Mr. Yulo underline the fact that we as a nation can achieve excellence and greatness," Nograles said in a statement.
Presidential Spokesman and Chief Presidential Legal Counsel Salvador Panelo also commended the two athletes for bringing pride and honor to the country.
"Our people are one in rejoicing Nesthy's triumph after winning against her Russian opponent in the latter's turf country. Indeed, it was a proud moment for Nesthy and the Philippines," Panelo said referring to Petecio.
"We expect Nesthy to shine even more in the coming Southeast Asian Games to be held in Manila next month as she carries the flag with full pride and honor in front of her countrymen."
Executive Secretary Salvador C. Medialdea also said in a text message to BusinessMirror that Yulo's win is "the Philippines's one of the proudest moments!"
Nograles noted that Petecio's victory could be attributed partly to the grassroots program in Davao City, particularly the Oplan Kamao boxing program that he spearheaded himself.
Yulo is arriving at 4:30 p.m. while Petecio and company are expected at 6:45 p.m.
With Bernadette Nicolas
Image credits: Jat Tenorio and Boy Velasco