CHIEF Justice Lucas Bersamin bid farewell to his fellow magistrates, officials and employees of the Supreme Court  on Monday and assured them that he has "no regrets" during his decade-long stint in the country's highest tribunal.
During yesterday's flag-raising ceremony at the SC, Bersamin thanked the officials and employees of the High Court for their cooperation.
Bersamin will be turning 70 on Friday, October 18, the mandatory retirement age for justices.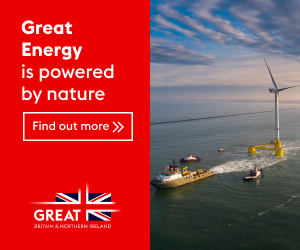 "My tenure officially ends by midnight on Thursday, October 17. As that moment draws near, I experience a deep sense of personal satisfaction. No regrets. This is because your steady support and willing cooperation have made my life as a member of the Court and as chief justice much less burdensome," Bersamin said.
Bersamin admitted having mixed emotions about leaving the SC since it has been his home for the past 10 years of his life as an associate justice, and then as chief magistrate since November 28, 2018.
"Happy, because finally I go into retirement with the comforting thought that one younger magistrate shall continue the work I leave behind; very sad, because I am finally leaving this place and bidding farewell to this community. It is like leaving my home of over a decade. I have been with the Court for over 10 years now, the final 324 days being as chief justice."
In his speech, Bersamin assured his fellow justices and employees that he had been true to his oath of office and discharged his duties and responsibilities to the best of his ability during his term.
"As chief justice, I have done everything within the bounds of the law to afford the fullest access to my office. If I was not able to address any concerns brought to my notice, it is not for lack of trying. Still, I ask your understanding of me, I have limitations," he said.
Bersamin also appealed to his SC family to remain loyal to the judiciary and fealty to the letter and spirit of the Constitution and the rule of law.
The chief justice also expressed his desire to correct public perception that the magistrates are considered "gods of Padre Faura" because they are unapproachable.
He pointed out that while the image of the SC institution should be respected, the justices are just ordinary men and women.
"Sometimes there is a vision that the SC are called the gods of Padre Faura. That is not good. It is as if we are carrying the 10 Commandments," Bersamin said.
Bersamin admitted that he also had that perception on the SC magistrates when he was still a regional trial court judge because he could not just approach the SC justices then because they were always busy.
"We are trying to encourage our tours that would bring these students here themselves as part of their social studies…. I would like to encourage that to demystify the Court. Not necessarily to bring ourselves closer to the people, but to tell the people that we are an institution, like the Congress, like the President," he added.