Last October 5, Old Manila Eco Market, the Intramuros Administration, the Department of Tourism, and Colegio de San Juan de Letran gathered in one event some of the movers in the Philippines's environment protection landscape. The event was called "Sustainability Summit Manila," and its special guest was none other than the chairman and founder of Mother Earth Foundation Philippines, Sonia Mendoza.
Tita Sonia, as she is lovingly called by many, was instrumental in the passage of Republic Act 9003, or the Philippines's Ecological Solid Waste Management Act of 2000 which, incidentally, is a model legislation in Southeast Asia. Mother Earth Foundation Philippines works with different cities and provinces nationwide to help them on the journey toward becoming zero-waste model communities.
She talked at length about the different zero-waste communities in Taguig, Malabon, Pampanga, Tacloban and Nueva Vizcaya. According to her, zero-waste efforts are also currently underway in places like Navotas, Batangas, GMA Cavite, Siquijor and Dumaguete. Aside from these, she also shared some of her personal practices and some advice for regular citizens like us.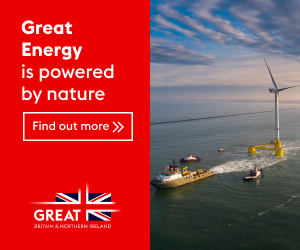 Never buy bottled water. Always bring your own water in washable bottles. While you're at it, always bring your own cutlery, to-go containers and eco bag. But not the handwoven commercial eco bag, Tita Sonia says, because these contain polypropylene, a form of plastic.
Avoid buying packed items and always refuse plastic bags. Even paper bags are not advisable because they are not sturdy and would usually just be thrown out after one use. The best option would be washable cloth bags that lasts for a long time. When she goes to the market, she would bring a pail for her fish and seafood purchases, and a bayong for the vegetables and fruits. At the supermarket, she would use reusable plastic containers for meat purchases.
The most problematic packaging is the single-use plastic packets of shampoo, noodles, juice, coffee and similar products; and the single-use plastic bag. These always end up in the ocean, killing marine life, and eventually, ending up on our plate and inside our bodies because the seafood that we eat ingested plastic particles. Do not use or purchase products in problematic packaging like this.
Mother Earth Foundation advocates for reduction of consumption. "We can recycle but we have to reduce first," Tita Sonia says. It would be best if we can take a close look at our lifestyle and buying habits to see if we are buying only what we need, and if we are buying them wisely.
It is not an easy journey. A lot of people will find the changes uncomfortable. But we have to make sacrifices for the sake of our planet. Tita Sonia assures us that there are many steps that we can take to reduce our waste. She encourages everyone to innovate, to be creative in how we reform our habits and lifestyle for the better.
To be continued