HER work schedule for this month is already full, but the ethereal chanteuse Nicole Laurel Asensio knows that she needs to seize every moment in order to keep her musical foundations strong and her artistic pursuits uncompromised.
She has just released the video of her new song, "Love Me or Don't," and it is starting to create a buzz in the local music circuit. Asensio composed the song in only 15 minutes, while she was waiting for a friend to arrive and she was engulfed by a barrage of inspiration.
"I think about all the animosity that goes on online and how people can be quite combative, and I was thinking about whether or not I should let it affect me. And I thought of the line 'You can like me or don't' and I decided to just play with the entire lyric of the song in that way. Then it evolved and it kind of became a love song," she shared.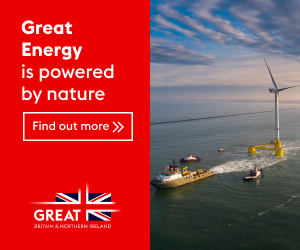 "I guess when I write songs, I create characters in my head, and it doesn't always necessarily mean that I get into these characters. The character for this particular song is a woman who is tired of being jerked around in a relationship, and manipulated, so she finally puts her foot down and say, 'You can love me or don't.' That was how the song came about," she added.
Because she is well-loved and revered by her fellow musical artists, Asensio didn't find it hard to work on the song and she recorded it with these A-listers in the music industry: Michael Alba on drums, Karel Honasan on base, Nikko Rivera on keys, Ira Cruz on guitar, Lester Sorilla on trumpet, Michael Guevarra on sax, and Isla Antinero on the trombone. Asensio's mom Iwi Laurel came on board with Yosha Honasan and Pauline Lauron to do the backup vocals.
The music video was also a collaborative work among Asensio's friends. Filmmaker Gorio Vicuña wore the hat of director and Asensio tapped her good friend Max Eigenmann to star with her. Then they cast handsome French model and actor Novert Guillaume, who was in town during the video shoot.
Looking back, Asensio credits the high level of musicality from both sides of her family that lured her to explore more her God-given gifts during her growing-up years. "I'd sit beside my grandmother Fides [Cuyugan-Asensio] while she played on the piano. I'd do the same with my Uncle Cocoy [Laurel], who is one of the best influencers that led me to this career. Then there is my Lola Celia (Diaz-Laurel), who is also a very passionate musical artist. Of course, there's my dearest mom Iwi who prodded me to try out theater through Repertory Philippines so I could develop both my confidence in performing for an audience and my discipline as an artist."
A big part of Asensio's growth as a musical artist happened when she formed the all-female band General Luna. "That was like our baptism of fire in the music industry. I'm glad the group was composed of my bestest friends and we learned a lot about music, about gigs, about the business side of music and about ourselves, too."
And when it was ripe for Asensio to explore going solo, she was more than ready. This independent woman writes her own songs, fixes her own schedules, manages her own upswing career, and does most of her chores by herself. She is fun, fierce, fabulous and always in full control.
Even this early in her very promising career, Asensio was already able to move into a new home she purchased, and she finished all the fixing, the refurbishing and the decorating by herself. Of course, she continues to draw strength, passion and inspiration from the love of her life, the gorgeous Ira Cruz, who is an esteemed music celebrity himself. "Ira is precious," she once told us, and we couldn't agree more.
Like it or not, Nicole Laurel Asensio will continue creating her music, and performing for more and more audiences around the globe. And we are sure you'll love her, like we do.