Ateneo was simply too tough to contain for De La Salle in the final period as the defending champion Blue Eagles repeated over their archrivals, 77-69, to book their sixth straight semifinals appearance in the University Athletic Association of the Philippines Season 82 men's basketball tournament on Sunday, at the Mall of Asia Arena in Pasay City.
The Blue Eagles stepped on the pedal in the fourth quarter to transform a slim five-point led into a huge margin the Green Archers could not recover from.
It was reminiscent of their first round when the defending champions wasted a big lead but pulled their act together in the payoff period.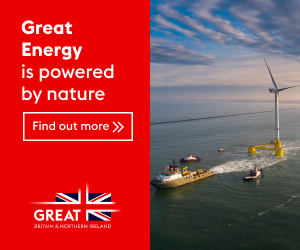 Adrian Wong scored seven of his team-high 18 points in the fourth quarter, he highlighted with a triple with 2:03 left that hiked Ateneo's lead to 71-58.
"It's a good game of basketball. We're really nervous in the first half. They were very composed. I think if Adrian doesn't come hot, we're in trouble. Fortunately he did," Ateneo Head Coach Tab Baldwin said.
Truly, the Blue Eagles had to hold fort when Encho Serrano and Justine Baltazar clicked for the Green Archers in the first half.
Unlike in the first round when three-peat seeking Ateneo already rode a 22-point cushion in the third quarter, the team couldn't sprint forward as Aljun Melecio's trey in the eighth minute pulled De La Salle to within two, 36-38.
Luckily, the troika of Wong, Mike Nieto and Gian Mamuyac delivered the goods in the fourth to bring the game out of reach.
"It's really a tough game playing against La Salle with so much at stake. That's the nature of this game. I really admired them for coming into this environment and playing good basketball," Baldwin said.
Thirdy Ravena had 13 points and seven boards for the Blue Eagles, while Ivory Coast big man Angelo Kouame added 10 points, 14 boards and three blocks.
The victory sent the Katipunan-based squad to the Final Four with an unblemished10-0 record.
Serrano finished with 15 points and eight rebounds for the Green Archers, while Baltazar and Andrei Caracut added 12 and 11 points, respectively.
Despite the loss, De La Salle stayed in contention for the semifnals with a 4-4 card.
Image credits: Nonie Reyes