Part One
Catching them fresh from global learning initiatives, I had a quick chat with some of my favorite thought leaders in real estate and how they're lifelong learners in this industry.
It has always been my long-standing dream to bring together real estate and livable cities and technology. It started with the coming together of the Futu/RE summit that happened last April and shortly followed by what is the first-ever real-estate Hackathon in the Urban Land Institute (ULI) and Fintech Philippine Universe. Our Chairman for Fintech Philippines Dr. Tito Ortiz and Fintech Business Group Head of UnionBank, Arvie de Vera very gamely supported the said initiative believing as we do that we can only tech up the country, one vertical at a time.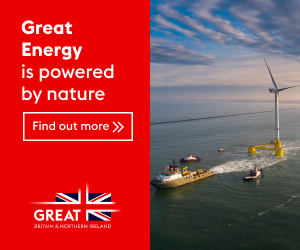 The presence of technology is the forefront of disruption of traditional industries, real estate included. However, spaces between developers and innovators have fostered ingenious solutions that prove collaborative efforts can lead to win-win scenarios for both. Such ideas are valuable in the current platform of innovation. With this mindset, the ULI Philippines, in partnership with UnionBank's innovation arm UBX and the Fintech Philippines Association (FPH), hosted a hackathon focused on real estate and livable cities on the last weekend of September at Islas Pinas, DoubleDragon Plaza in Pasay City. Over 400 plus programmers, software developers, business analysts and project managers joined in teams in an attempt to solve existing industry problems through the power technology. This counted as a historic moment; while UnionBank has hosted many Hackathons in the past, this was the very first to tackle the real estate's problems in the Philippines, even in Asia Pacific.
More than 40 teams participated in this overnight challenge, coding for over 24 hours with the following categories: Properties, Cities and Communities. Members of the ULI served as both mentors and judges in this exciting competition, providing valuable insights that helped participants conceptualize their solutions to reality.
Jean de Castro, chief executive officer of Esca International and Women's Leadership Initiative (WLI) board member, was one of the mentors during the Saturday sprint. De Castro was amazed by the enthusiasm of the competitors. "Even if their ideas were at varying stages of development, I really felt their passion for wanting to develop a product that can contribute to the industry," she said. For her, the experience has confirmed the major role technology has in real estate, and she believes that this is long past its due. "It highlights the importance of collaboration and synergy between those in the real-estate industry, and those in the tech industry." Several other ULI members volunteered their time as mentors during the weekend, bridging the gap on the context of real estate to the participants.
A variety of concepts—ranging from coliving solutions, payment integration, blockchain, public security and safety crowdsourcing on a city-wide app, procurement digitalization, streamlining property management were presented the following day at the judging, in the format of web sites, mobile applications, and other tech-supported solutions.
Raymond Rufino, previous chairman of ULI Philippines and chief executive officer of Neo Property Management Inc. praised the local talent displayed by the participants. "The industry remains a laggard in embracing technology," he stated, citing one of the reasons for this is many current industry players remain content in the "business as usual" case instead of investing the necessary time, effort and resources to leverage technology to deliver more sustainable, efficient and effective projects. "I'm hoping that as more successful technology solutions are adopted, more and more industry players will do more in pursuing more sustainable solutions through technology." Rufino, among other industry leaders, served as a judge for the final round of the competition.
The judges were well-represented on both the technology and real-estate sphere. The full list of judges are as follows: Delfin Angelo "Buds" Wenceslao, chairman of ULI, Philippines, as well as the president and CEO of DM Wenceslao and Associates Inc.; Raymond Rufino, chief executive officer of Neo Property Management Inc.; Nichel Gaba, CEO of PDAX; Mark Vernon, vice chairman of Fintech Philippines Association; Cathy Casas FVP business development director for blockchain and fintech of UnionBank; John Januszcak, president and CEO of UBX Philippines Corp.; Dave Morales, FVP, business head for mortgage finance of UnionBank; Mars Veloso, president and CEO of Apptitude; Hannah Yulo, chief investment officer of DoubleDragon Properties Corp.; Maria Cristina Samson, WLI chairman of ULI Philippines; Jezreel Apelar, deputy executive director, National Park Development Committee, Department of Tourism; Beryl LiI, business owner of UBX Philippines Corp.; Jonathan Engalla, sales head of UBX Philippines Corp.; Leslee Tandoc, segment manager of UnionBank; and Nicolo Luccini, founder and managing director, Learntalk. The judges took part of the initial judging to trim down the teams to the top 10, which went on to pitch at the finals. Each team only had three minutes to share and demonstrate their concept in front of the audience and the panel of judges.