Conclusion
Catching them fresh from global learning initiatives, I had a quick chat with some of my favorite thought leaders in real estate and how they're lifelong learners in this industry.
Tyler Staton, cofounder, Talox
Talox is a cloud-based CRM software for commercial landlords. It allows them to get all the information about their spaces, lease contracts and ongoing deals organized in one place, helping them to make better and faster decisions. What's unique about Talox is that it also enables these landlords to connect out to the broader real-estate market, enabling them to share information about their vacant spaces with brokers, receive inquiries and even start bringing their lease negotiations online.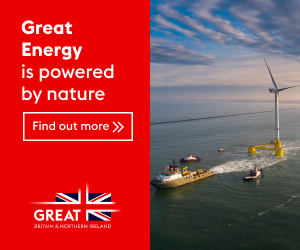 My takeaway from the ULI Summit was that proptech (property technology) still has a long way to go to become the mainstream in Asia. Many real-estate leaders are not yet embracing technology in their portfolios and could be putting their businesses at risk. What is exciting is that this presents a real opportunity for the Philippines to take a leading role. If the Philippine real-estate industry can embrace proptech, they could set the standard for the whole region.
Buds Wenceslao, chairman, Urban Land Institute
The first time I attended a ULI Asia Pacific Conference was in 2016 in Singapore.
I was able to see a different definition of placemaking in terms of a local context with international standards.
My most memorable study tour was this mixed-use development in Singapore which married transport orientation, heritage preservation, office, hotel and retail. Most important, public space was a major element of the projects which allowed the public to penetrate the entire project like a sieve connecting different areas of the city. My most important takeaway from it is that each project is part and parcel of a city. A city is organic and every building or project is like an organ that has a symbiotic responsibility not just to its neighbors but to the entire city development. Finally, and most important, real estate's primary benchmark for success is how it relates to the people that use and interact with them.
You can expect to learn about internationally relevant topics with speakers and thought leaders at the top of their game. You can expect to see/visit world-class projects, through study tours, in the eyes of the owner-developers. It is interesting and educational to hear the "parti" or central concept of the specific projects from the principal architects themselves. Finally, you can expect to connect, meet and network with real-estate decision-makers and practitioners from different regions.
It's useful for anyone who is interested in real-estate development, and see all the elements and factors affecting the broader regional context. This year's theme is delivering a sustainable future. This crosses the entire real-estate spectrum of placemaking, sustainability, proptech, and even the economic and political milieu of how the Belt and Roan initiative is having a compounding effect of development in the Asia Pacific region.
As for me, the lifelong technology and real-estate enthusiast that I am, I obsessed, of course, about my passion which is to bring together both real estate and technology together. (More about our first-ever Real Estate Hackathon in the next coming weeks).
You see, real estate has been termed as "famously technophobic," but the data era is now driving the industry to serve the market of one and adapt constantly to new trends, such as wellness, flexibility and meeting the aspirations of those "hard to please millennials."
Developers, designers, futurists and millennials were all represented on the panel titled, The Evolution of a Dinosaur: Real Estate and the Future of Work, cohosted by Phil Kim, managing director for Asia Pacific at the Jerde Partnership, and Bill Lee, senior director for PropTech Investments and Real Estate Development at Gaw Capital Partners. Lee said "data is the foundation" for evolving real estate, allowing developers to build in flexibility and retail landlords to track shoppers. The audience also saw some examples of the evolution of retail from Emmy Two, chief executive of Fuse, a retail pop-up start-up that takes retail into gyms and workplaces, and "takes the retail to the customer," as said. Healthy buildings was also a topic of conversation for the panel, who agreed this is another area where data will be crucial in convincing investors and tenants of the benefits of chasing the newest trend.
All told, between the epic learning, epic Shanghai dining and epic networking, I would have to mark my first-ever ULI Asia Pacific Conference one of my learning highlights for this year. See you all in Tokyo in 2020.