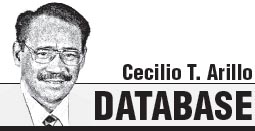 THE newly created Department of Information and Communications Technology (DICT) headed by Secretary Gregorio B. Honasan is proposing P36.3 billion for its 2020 budget to carry out its primary projects on digital literacy, digital connectivity and cyber security.
The DICT has asked for a bigger budget from 2019's P4.3-billion allocation for its primary projects at the recent budget deliberation at the Batasang Pambansa in Quezon City, with both the majority and minority bloc of the House of Representatives calling for a higher allocation for the DICT in the National Expenditure Program (NEP).
"We are generating unified support for our projects," said Secretary Honasan, noting that even the minority bloc supported his proposal to increase his agency's budget.
"It is critical for the country to be fully prepared to embrace the digital age," stressed Minority Floor Leader and Manila Sixth District Rep. Bienvenido Abante Jr. as he supported the budget increase for the DICT.
"To fail to do so could be an injustice not just to our countrymen today but to future generations of Filipinos because we must lay the foundations for building a digital Philippines today or we risk being left behind by other developing nations," the solon added.
For his part, Marikina First District Rep. Bayani Fernando said: "ICT is now a must in the implementation of social programs and services. It is also vital to national security. "We need to invest on a digital government to improve public service delivery with ICT infrastructure as proposed."
The question is: Do they really understand the cost of what they are getting into?
This writer who successfully defended his thesis on Cybersecurity: Managing Risk in the Information Age at Harvard University in the US recently finds the DICT's budget too small considering that cyber-security threats to organizations in the Philippines alone is projected to cost $3.5 billion (P182 billion) in economic losses, according to a study by Frost & Sullivan commissioned by Microsoft. This is 1.1 percent of the Philippines's total GDP of $305 billion.
The study, "Understanding the Cybersecurity Threat Landscape in Asia Pacific: Securing the Modern Enterprise in a Digital World," aims to provide business and IT decision-makers with insights on the economic cost of cyber-security breaches in the region and identify the gaps in organizations' cyber-security strategies.
The study involved a survey of 1,300 business and IT decision-makers ranging from mid-sized organizations (250 to 499 employees) to large-sized organizations (more than 500 employees).
According to the study, more than half of the organizations surveyed in the Philippines have either experienced a cyber-security incident (18 percent) or are not sure if they had one as they have not performed proper forensics or data breach
assessment (34 percent).
On top of this study is the Cybersecurity Almanac 2019 facts, figures, predictions and statistics made available to the press on the special first annual edition of the Almanac, a handbook containing the most pertinent statistics and information for tracking cybercrime and the cyber-security market, according to Editor in Chief Steve Morgan.
In a series of articles I wrote early this year, Cybersecurity Ventures predicted that cybercrime will be costing the global economy $6 trillion by 2021. For violent crime, the equivalent chance is 46 percent.
"Cisco commitment to security and partnerships starts at the top, and it's one of the reasons why we're collaborating with them. At Cisco, security is foundational to everything we do," said Chuck Robbins, chairman and CEO.
According to Robbins, last year Cisco blocked 7 trillion threats, or 20 billion threats a day, on behalf of their customers. Cyber security is a worldwide phenomenon and the Philippines, an archipelagic country with 7,107 islands with a land area of more than 300,000 square kilometers is propitiously located at the center of the globe, 6 to 18 degrees above the equator between two of the world's great oceans, the Pacific and South China Sea. Because of its unique location, it cannot escape various threats from cybercriminals.
Our policy-makers in Congress should, therefore, look at this reality from the viewpoint of political, social, economics and national security.
Lately, cyber-security attacks have resulted in job losses across different functions in seven in 10 (72 percent) organizations that have experienced an incident over the past 12 months.
As a backgrounder, Cisco and Cybersecurity Ventures have compiled 100 of the most important facts, figures, statistics, and predictions to help frame the global cybercrime landscape, and what the cyber-security industry is doing to help protect governments, citizens, and organizations globally.
"Cybersecurity Ventures formulates our own ground-up research—plus we vet, synthesize and repurpose research from the most credible sources [analysts, researchers, associations, vendors, industry experts, media publishers]—to provide our readers with a bird's-eye view of the most dangerous cyber threats, and the most important solutions."
According to the Cisco and Cybersecurity Ventures 2019 Cybersecurity Almanac, cybercriminal activity is one of the biggest challenges that humanity will face in the next two decades. Cyber attacks are the fastest-growing crime globally, and they are increasing in size, sophistication and cost.
To reach the writer, e-mail cecilio.arillo@gmail.com.