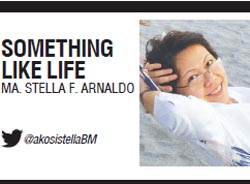 HUNGER is a worldwide problem. According to the Global Hunger Index for 2017, 52 out of 119 countries have serious, alarming or extremely alarming levels of hunger.
The problem is nowhere more stark than in the Philippines, where some 14.2 million Filipinos are malnourished, and about 13.3 million are considered food-insecure, according to a World Hunger Report in 2018. "Food insecurity" means there is no reliable access to a sufficient quality of affordable, nutritious food.
Despite being a center of economic development in the country, the National Capital Region surprisingly ranks second as the most food-insecure area, after the Autonomous Region in Muslim Mindanao, as per the same report.
San Miguel Corp. aims to address that discrepancy by opening the first-of-its-kind food bank and learning facility in Tondo, to provide the poorest barangays in Manila not only reliable access to nutritious meals but also the tools to allow beneficiaries to improve their lives. San Miguel President and Chief Operating Officer Ramon S. Ang and Manila Mayor Francisco "Isko Moreno" Domagoso formally opened the facility, dubbed "Better World" in Tondo on Wednesday.
The project is close to the heart of Ang, who was born and grew up in Tondo. He said this was his way of "giving back" to the community.
"Better World Tondo was a concept we've had for some time," he told guests during the launch of the center. "We want to be able to collaborate with businesses and companies to collect excess food, store them in a food bank, to be served to those in need by community volunteers. It's food rescue to address hunger, which is still a major problem for many sectors of our society," he underscored.
More importantly, "it is also a learning center where they can supplement what they learn in school through skills building and values formation to use to improve their lives," said the astute executive, who has lately been in the news for his many businesses such as the Bulacan International Airport project, which finally got the go-signal from the government (whew!), and for winning one of the power-supply contracts with the Manila Electric Co.
The Better World project is no idle doleout, however. Ang stressed: "We look forward to welcoming the community here. This center is for them, so they have a role and responsibility in it. We emphasize participation and shared responsibility so that we can move communities forward to make positive changes. Those who will benefit from this center will be asked to serve by cooking food, washing dishes, or contributing in however way they can."
The project will prioritize the most vulnerable members of the community, he said. These are the children, the elderly, the disabled and single parents.
San Miguel has collaborated with the group Rise Against Hunger-Philippines to help in managing the collection, banking and serving of surplus food. These will be sourced from food manufacturers, hotels, restaurants and convenience stores. San Miguel Foods is a major donor, along with the brand Spam, Makati Diamond Residences and Manila Diamond Hotel.
Another partner, AHA! Learning Center, will provide after-school programs for children focusing on values formation and skills building. There will be TEDTalks-like videos that will be played at the center and there are plans to invite speakers from the private sector who can inspire the children to find their own way and make the most of their lives.
I was told, for the feeding program specifically, what will happen is excess food, canned goods, and other food stuff will be collected from San Miguel Foods and from Ang's hotels and brought to the center where the company has freezers for storage. San Miguel emphasizes that these are not leftovers, but untouched surplus food, say from buffets served during events and the scheduled meals at the hotelsí F&B outlets, that will be donated to the center.
Thereafter, chefs from San Miguel's Culinary Center will "repurpose" the food and serve them to the beneficiaries. Impoverished schoolchildren will get the maximum benefit from this feeding program, as many of them are unable to go to school or focus on their studies because they are hungry.
The center will initially be open from 7 am to 3 pm, so beneficiaries can get at least two full square meals a day, especially the schoolkids, before heading home. The hours may be adjusted depending on the needs of the community.
Also, there is a small retail store at the facility, operated in partnership with Good Food Grocer, where beneficiaries can get heavily discounted grocery items by using their vouchers issued by the Manila City Hall.
The center has the capacity to serve about 1,200 beneficiaries every day, as per the company insiders Iíve spoken with. Said beneficiaries have already been pre-identified by the Manila City Hall and San Miguel.
This is just a pilot project, and San Miguel is targeting other impoverished areas in Metro Manila to set up local food banks and learning centers. The company also enjoins other hotels, food firms, and similar groups to use the Better World facility in Tondo for their excess food drops and donations.
Ang's "can-do" attitude shows the way the private sector can accomplish much more when they step in to fill the gaps in government services. Perhaps that is truly the best way to achieve a better world—today.