AYALA Land Inc. (ALI) is committed to achieving net-zero carbon emissions in its malls, offices and other commercial properties by year 2022. Given its current trajectory, the property firm expects to offset 70 percent of its greenhouse-gas (GHG) emissions by year-end.
Corporate entities are the world's largest emitters of greenhouse gases (mainly carbon dioxide, methane, nitrous oxide and ozone) that cause global temperatures to rise. Although the Philippines is not among the world's top emitters, it is highly vulnerable to the effects of climate change.
ALI has been leading the movement toward sustainability in the Philippines by minimizing its carbon footprint. Achieving "net-zero carbon" or becoming "carbon neutral" is a good metric of how successfully the company is able to offset its GHG emissions.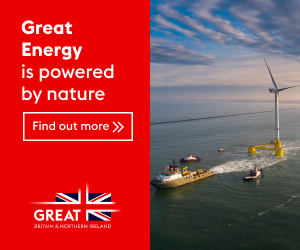 ALI's proven strategies
Having measured its carbon emissions since 2008, ALI has a clear understanding of where exactly in its operations its emissions are coming from. Using this knowledge, the company has identified strategies that are targeted, impactful and sustainable.
Then and now, ALI follows four strategies to achieve carbon neutrality: avoid emissions through passive cooling and sustainable architectural design; reduce fuel and energy use; shift to renewable energy (which has minimal to zero emissions); and enhance carbon stock in our carbon forests through assisted natural regeneration to offset emissions.
The property firm continues to grow, and it refines its strategies accordingly. While its carbon forests continue to expand in coverage, more of ALI's commercial properties are shifting to renewable energy where available. These properties qualify as "contestable customers," as they consist of facilities with a monthly average demand of at least 1,000 kilowatts, giving them the option to choose their own retail electricity suppliers and energy source.
Conscious consumption
ALI's carbon forests are nurtured through volunteers mobilized by partner nongovernment organizations. As of 2018, 42,057 new native trees have been planted, with an 80-percent to 100-percent survival rate across the sites. By protecting existing trees, soil, and vegetation in the sites, ALI enhances the capacity of these forests to continue absorbing carbon dioxide from the atmosphere.
Aside from the carbon forests, ALI's renewable-energy patronage has also significantly reduced its carbon emissions. To date, ALI's malls and offices have avoided 84,642 tons of carbon dioxide equivalent (tCO2e) from the shift to renewable energy, alone. This is equivalent to the emissions produced by 16,303 passenger vehicles driven for a year. (Source: Greenhouse Gas Equivalencies Calculator, the United States Environmental Protection Agency)
As of last count, UP-AyalaLand Technohub, an early adopter of renewable energy and ALI's top consumer of electricity, avoided 15,497 tCO2e emissions in 2018 alone (equivalent to the emissions from 2,985 passenger vehicles driven for one year). Meanwhile, Ayala Malls Vertis North and Tutuban Properties Inc., also running on renewable energy, avoided a combined total of 10,168 tCO2e emissions (or the same amount of emissions from 906,115 gallons of diesel consumed).
Active partner in climate action
Under the Paris Agreement, the Philippines targets to cut its overall GHG emissions by 70 percent by 2030. ALI's carbon neutrality initiative and its earlier deadline of 2022 directly contribute to the national goal and the global effort to limit global warming to 1.5 degrees Celsius by 2030.
Achieving this goal will lower the risk of natural disasters—droughts, typhoons, storm surges, among others—to which the Philippines is vulnerable. This is a concern consistently ranked very high across ALI's stakeholder demographics, based on the latest materiality survey conducted in 2018.