In my scant 43 years, I have had the privilege to travel to many foreign cities I only imagined as a kid growing up in Malolos (an equally beautiful and elegant city). I dreamed of astonishing architecture, exotic food and strange cultures.
Even today, none of that has lost its appeal, in many ways, every time I step off the airplane, I'm still that little girl who dreamed of foreign lands, I still have butterflies in my stomach when I explore someplace new. But when I think back about those cities, It's not the hotel, or the food, or the sites that jump into my memories first; it's the way I was treated in those cities I wandered through that sticks with me even years later. I don't think I can call myself a gourmand, or an expert in architectural history but I am a connoisseur of human kindness. Not that institutionalized, laminated, faux politeness, but those unscripted moments of sincere human interaction. And I will say it for the record: Its kindness, far more than any other feature, that makes a city great.
Here are some of the highlights in my world tour of kindness: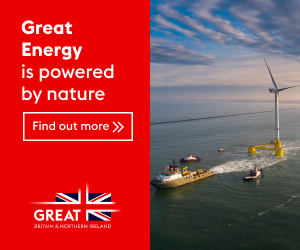 Palestine
This is where I find kindness in the most unlikely place, hidden in conflict, among the most oppressed. I found the kindest hearts. The West Bank, in Palestine. I would drop everything and go there in a heartbeat if I could. Loving Samaria, Hebron, Bethlehem, Negev, Ramallah, all must-visit plus when you visit the region.
Kigali (Rwanda)
I paid my respects to the anniversary of the genocide in April of 2018 of the Tutsis, Twas and Hutus. This is the one country, perhaps, where all the facets of colonialism reared it's ugly head. Culminating in the genocide of 1994.
Istanbul
I will never forget the kindness of a hotel manager who patiently taught me backgammon and, who, after 15 years, took time to spend a few hours with me during a layover and chasing after then salmon sandwich over the Bosphorus.
Kuala Lumpur
My other home in Asean is Kuala Lumpur and that's because of the family who chose to adopt my weirdest eating habits. From travel to Ipoh to worshipping in Malacca, I have felt like family from the first time I met them more than 10 years ago.
Buhoma (Uganda)
Bwindi Impenetrable Forest. They might have named it "impenetrable" to precisely prevent us from venturing because it's so beautiful and life changing inside. Tracking mountain gorillas has been one of the toughest, physically grueling challenges in my life. But I highly suggest it to everyone.
Edinburgh
From the moment I landed, I knew I was home. The universal kindness of the Scots are legendary and I felt it from the street cleaners all the way to the chefs who, to this day, a year after, continue to update me almost everyday with photos from my most favorite city. I heard those who lived in Glasgow are even nicer.
Kyoto
A stranger gave us directions on the street and ended up hosting us for a new year dinner.
Havana
When they let you in on your most secret rituals as the Santeria, and give you insights into your life that can change it. Havana, the alternate reality of Manila.
New York
A Place not known for kindness, I found a cheesemonger, an award winning one at that, who patiently gave me a two-hour afternoon master's degree in cheesemongering!
Some people have said to me that their experience of these places was very different, especially in Palestine. I can't speak on behalf of what other people have gone through, but I do know that more often than not, you get back what you put out in the world.