CAPPING its recent (August 28 to 30, 2019) 10th National Convention in Davao City, the Organization of Socialized and Economic Housing Developers of the Philippines (OSHDP) has called for the formulation of an action agenda to implement the new Department of Human Settlements and Urban Development (DHSUD).
"This is our unified call for charting a new vision and for a comprehensive human settlements and urban development framework for the year 2020-2040," Engr. Jefferson S. Bongat, OSHDP national president said in a press statement.
"This aims to broaden the perspective, not only on human settlements program, but also of urban development in the country," Marcelino C. Mendoza, OSHDP chairman of the board, said for his part.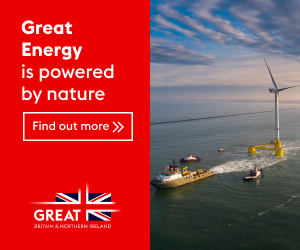 OSHDP is touted as the leading organization of mass housing developers in the country founded some 24 years ago to champion the cause of low-end housing, comprising the bulk of the country's housing need and current 6.5 million housing backlog.
OSHDP also expressed its strong support to the newly established DHSUD, as it resolved to cooperate with the department in the harmonization of existing policies, rules, regulations and other issuances "to ensure efficiency in the delivery of DHSUD's services," OSHDP's convention resolution said.
For his part, Engr. George Richard F. Siton, OSHDP national vice chairman, added that the proposed DHSUD's development framework will also take into consideration disaster resiliency, inclusiveness, transportation and mobility, as well as digital governance and innovation.
In helping cast these DHSUD vision and development agenda, OSHDP directed its call for cooperation to DHSUD, the key government shelter agencies, national government agencies, including local government units.
In pursuit of the current administration's campaign, OSHDP also committed to promote integrity and accountability, efficiency and effective practices in the delivery of housing and basic services.
In this regard, "OSHDP resolved to review and examine all targets for shelter and housing set under the Philippine Development Plan 2017-2022, the effectiveness of all performance indicators vis-à-vis the new vision and agenda, under the new regime, and expand these performance indicators to incorporate other 'critical areas' that need special focus and improvement," added Gino Olivares, OSHDP vice president.
Along this line, OSHDP said it will work closely with DHSUD, Anti-Red Tape Authority (Arta) to promote simplification of government permitting processes, and rationalization of overlapping roles and functions of other national government agencies and local government units, in accordance with the Ease of Doing Business and Efficient Government Service Delivery Act, or RA 11032.
OSHDP also vowed to innovate and make use of technology-based approaches to achieve the above-mentioned purposes.
For the benefit of home buyers/home borrowers, OSHDP will seek to work closely with frontline government offices to address critical processes. This pertains particularly to Pag-IBIG Fund, Bureau of Internal Revenue, Local Assessor's Office, and the Land Registration Authority. This is in connection with further improving (housing loan) take out mechanisms, issuances of BIR certificates of authority to register, electronic primary entry book, and printing of judicial forms.
In support of housing-related legislative initiatives, OSHDP also resolved to review outdated laws in property registration, and related processes, in the light of technological advances, e-commerce, and blockchain technologies.
OSHDP plans to take the following actions, in line with its active leadership in housing policy-making and governance, and consistent with its role as private-sector partner in the delivery of affordable and quality housing—participation in the National Human Settlements Board, different (housing) Technical Working Groups, Housing Policy Working Committee, to bring in the private-sector agenda in policy-making and participatory governance.
OSHDP expressed its solid advocacy to expand housing finance by calling on the Department of Budget and Management, and Congress to facilitate a firm budgetary commitment, as OSHDP resolves to push for the following actions:
Human settlements and urban development in the short, medium, and long terms, including but not limited to earmarking P50 billion yearly up to 2022;
The inclusiveness and strengthening of the primary mortgage market to accommodate low-income, minimum-wage and informal-income earners;
New subsidy and alternative, rights-based housing financing program;
The expansion and development of the secondary mortgage market, and rental housing program;
A functioning, free marketled-housing, by redefining the price ceiling under RA 10884, on various types of housing units, and withdrawing unnecessary government regulatory interference; and
Redefining socialized housing based on a multimodal government program that complements the price ceiling, minimum floor areas and design standards definitions.
OSHDP also plans to adopt a comprehensive review of all price ceilings or amortization loan ceilings for socialized housing, low-cost housing, economic housing, medium-cost housing and open-market housing.
In addition, the developers' group resolved to call for the decentralization of accreditation and processing of socialized housing and compliance. OSHDP also aired a collective call for technology-based, demand-driven, minimum development standards in urban and urbanizing centers, and the imperative of separate review of new standards under PD 957, and Batas Pambansa Bilang 220, independent of price ceilings.
OSHDP, likewise, resolved to work with technical experts and professionals in the field of architecture, urban planning, engineering, and fire protection, as well as with other stakeholders in the review and setting of minimum design and building standards and other reference codes on the development of mass housing, and other real-estate developments.
Moreover, the group resolved to explore several innovations in building systems, and materials, green technology and renewable energy.
In its openness to reforms, such as the Corporate Income Tax and Incentive Rationalization Act (Citira, or formerly the Trabaho bill), Property Valuation Reform Act, National Land Use Act, OSHDP urgently moved for the DHSUD to take an active leadership role and ensure that urban development and human settlements are very well taken into account. Relatedly, OSHDP resolved to support legislative efforts in lowering down corporate income taxes.
OSHDP pointed out that it will object to the removal of any tax incentives and exemption program that are an integral feature of the Balanced Housing Development Act.
Any such removal (of incentives and exemptions) shall amount to making RA 7279, (as amended by RA 10884), confiscatory and legally untenable. Otherwise, the repeal of the incentive provisions must necessarily carry the removal of the mandatory socialized housing compliance of main real-estate development projects.
"In our clear bias in favor of evidence-based policy-making, and establishment of a national data center, integrating an information system for housing starts, housing stock, inventory loss and obsolescence, and informal-settlement households and beneficiaries, OSHDP will work closely with the Philippine Statistics Authority, through the Center for Housing and Independent Research Synergies and the DHSUD," Atty. Christopher Ryan T. Tan, OSHDP past national president and current CHAIRS president, emphasized.
This is to improve the national census and housing statistics, to include residential building construction in the regions, occupancy rates, housing starts, local shelter plans and data bank of potential housing beneficiaries.
To unify the private sector in the implementation of these vision and action agenda, OSHDP also resolved to strengthen its partnership with other stakeholders and other associations.
"In pursuit of this, OSHDP resolved further to strengthen its partnerships and collaborations with other real-estate professional associations, civil-society groups, and nongovernment organizations, through the Socialized Housing Alliance Roundtable Endeavour, and academe, and research centers through CHAIRS," Tan added.