THE Supreme Court has ordered the dismissal from the military service of a former commandant of the elite Philippine Marine Corps found guilty by the Office of the Ombudsman of pocketing P36.7 million in combat clothing allowance and individual equipment allowance (CCIE) intended for soldiers.
In a 16-page decision made public last August 22, 2019, the SC's Second Division, through Associate Justice Amy Lazaro-Javier, reversed and set aside the July 30, 2014, decision of the Court of Appeals (CA) that nullified the order issued by the Ombudsman on February 27, 2009, dismissing Maj. Gen. Renato Miranda from the service along with four other military officers for grave misconduct and serious dishonesty.
The SC held that the Appellate Court gravely erred when it exonerated Miranda from the charges despite compelling evidence on record showing that he may had committed the offenses.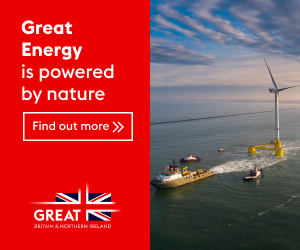 "What respondent did was truly indispensable to the consummation of the unlawful disbursement of public funds which caused prejudice to the government," the SC ruled.
Aside from the dismissal from the service, the Court also ordered the forfeiture of all his benefits, except accrued leave benefits, if there's any.
Miranda was also perpetually disqualified from reemployment in any branch or service of the government, including government-owned and -controlled corporations.
The former Marine commandant is also facing a graft case before the Sandiganbayan for malversation through falsification of public documents in connection with the anomaly.
Acting on Miranda's appeal, the CA issued a decision on July 30, 2014 reversing the Ombudsman's decision and ordered Miranda's reinstatement to the military service.
The Ombudsman's motion for reconsideration was denied by the CA in a resolution issued January 13, 2015, prompting it to elevate the case before the SC.
In its petition before the SC, the Ombudsman insisted that Miranda along with his four co-accused Marine personnel conspired to defraud the government through fictitious grant of CCIE allowances to supposed enlisted members of the Marine Corps.
The case stemmed from complaint filed against Miranda and four other Marine officials accusing them of pocketing the CCIE for the year 1999 amounting to P36.768 million.
Each Marine soldier was supposed to receive P8,381.25 as CCIE and P6,337.80 as Individual Equipment Allowance, or a total of Pl4,719.05.
The disbursements were released through 19 checks in various amounts.
However, at least 145 soldiers who were supposed to benefit from the fund, attested that they did not receive any amount in full or in part.
Miranda was ordered dismissed from the military service in 2006 for his involvement in a coup plot to unseat then-President Gloria Macapagal-Arroyo but was granted amnesty by her successor, former President Benigno Aquino III in 2010.