THE Urban Land Institute (ULI) is an international, membership-based nonprofit research and education organization. Founded in 1936, the institute now has almost 40,000 members worldwide representing the entire spectrum of land use and real-estate development disciplines, working in private enterprise and public service.
The mission of the ULI is to provide leadership in the responsible use of land, and in creating and sustaining thriving communities worldwide.
Across Asia Pacific and Japan, the institute has more than 2,000 members, with a particularly strong presence in Hong Kong, Greater China, Japan, Southeast Asia and Australia. The regional office is headquartered in Hong Kong, and has active district councils in key gateway cities in the region, one of which is Manila.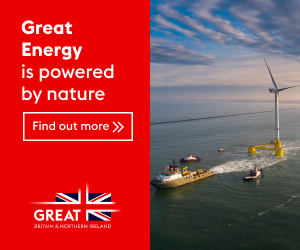 Billy Grayson, the executive director for the center for sustainability and economic performance at the Urban Land Institute, will be flying in to Southeast Asia this August to deliver content on sustainability programming and projects in relation to concurrent publications recently released by the Urban Land magazine. He will be visiting Singapore and Manila in his official capacity. ULI members will have the unique chance to interface with him directly in two functions spearheaded by ULI Philippines: first, an intimate executive roundtable featuring prominent C-level real-estate industry leaders, followed by a highly focused sustainability master class featuring local champions of sustainability.
As executive director for the center for sustainability, Grayson manages a team leading programs on climate risk and resilience, health and wellness, and building energy and environmental performance. ULI works with members, community leaders, coalition partners, and other key stakeholders to build awareness around sustainability issues in the built environment, and to provide our members with the tools and resources they need to cost-effectively drive sustainability into their projects and operations. He has over a decade of experience leading energy and sustainability initiatives in real estate, distribution and supply chain operations.
In the Philippines, sustainability has become more than a catchword for marketing purposes. A local green building rating system has been established, to help push increased green design and building practices to lead for a more sustainable future. In response to the looming reality of global climate change, developers have taken to heart the need to adapt sustainability initiatives.
"Occupants of green-certified, high performing buildings saw 26 percent higher cognitive function scores, reporting fewer health symptoms compared to those in similarly high-performing buildings that were not green-certified," Grayson shared during the recently concluded ULI Asia Pacific Summit in Shanghai last June, citing a study from Harvard Public School of Health. By investing in the tenants of the building, a higher return for investment can be guaranteed in the long run.
ULI Philippines: The practice of sustainability in investment returns
August 23, 2019 | Manila House | 11:30 a.m. to 1:30 p.m.
Sustainability has emerged as a new trend in real-estate investment, with private investors, institutional investors, and sovereign wealth funds starting to prioritize "ESG" in their investment strategies, and creating new "green" investment vehicles to help drive capital to sustainability-focused projects.
In this full member-only discussion, Grayson will share evidence of leading sustainability practices resulting in stronger and more sustainable investment returns. This session will also discuss what investors are expecting from real estate to qualify as "sustainable," and how specific projects can attract more capital at better terms by making their real-estate projects more sustainable.
ULI Philippines: Sustainability Master class—What's next for real estate?
August 23, 2019 | De La Salle University—Rufino Campus
3 p.m. to 6 p.m.
Over the past few years, a new group of sustainability strategies has emerged to tackle evolving sustainability challenges, and the sustainability goals of tenants, investors, regulators and communities. This workshop will provide a primer on emerging sustainability strategies, and how real-estate developers, architects, owners and operators can leverage these strategies to create value in their real-estate projects.
Grayson will be joined by Christopher de la Cruz, chief executive officer of the Philippine Green Building Council. De la Cruz is a Filipino architect, advocates sustainability in business and industry. He has actively campaigned for the establishment of PHILGBC and is one of the main proponents for the development of Berde (Building for Ecologically Responsive Design Excellence)—the Philippines's national green building rating system. A representative from the Menarco Development Corp. will also be present. Collaboratively the following topics will be tackled in a three-hour deep dive session:
Health and wellness: With a growing body of evidence suggesting that healthier buildings lead to increased productivity, lower absenteeism, and reduced staff turnover, both tenants and landlords are increasingly looking to introduce health and wellness elements to their properties as a way to deliver higher profit, increased rents and lower vacancies. New certification standards and new technologies are helping to drive this trend worldwide.
Menarco Tower has set the standard in the country by being the first building in the Philippines to register for WELL Certification. The WELL Building Standard, established in 2013 by the International Well Building Institute, measures and monitors the performance of building features that impact the users' health and well- being. The building is WELL-certified and LEED-certified.
A pathway to net zero carbon: With the majority of countries and investors committed to reducing greenhouse gases by 80 percent by 2050, developers are developing strategies to make their buildings net zero carbon—through deep energy efficiency improvements and integrated renewable energy. This session will share some case studies of buildings that have already achieved net zero carbon, and how they have made these investments payoff with lower vacancies, higher rents and an increased asset value for their buildings.
PHILGBC is a national organization that promotes the sharing of knowledge on green building practices to the industry to ensure a sustainable environment. The Berde program was established by PHILGBC to develop the Philippines's own national voluntary green building rating system to facilitate green building projects in the country, inspire confidence in the industry and build trust in the industry.
This event is open to all real-estate professionals who wish to learn more about local and global practices on sustainability strategies and how to further integrate them to their existing business operations.