Part Two
DURING our last column, we began answering the letter of Cherry S. who was recently advised by her manager that they were happy with her work, and considering her for a higher position.
She was also told that enhancing her skills would give her greater opportunities, and with that, wanted to know what skills she should learn or improve on in order to grow in the workplace.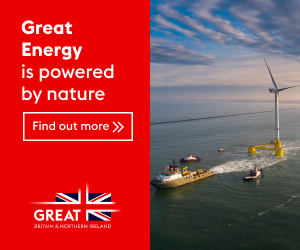 We began by telling her that we agree that our professional and personal lives are a work in progress, and it is always good to learn new things and develop our skills. We got some tips from Peter Economy, who highlights 5 Highly Desired Skills You Should Learn for a Changed (and Much Better) Life in Inc.com.
"Incredible opportunity still awaits," Economy says. "All you need is to pick up a few life skills and you will see your chances of being successful increase in all areas of your life."
"Whether you're an entry-level employee or CEO, there is a wide variety of life skills available for you to learn and eventually master," he adds, listing "highly desired skills for the keys to a more enriched personal and professional life."
• Public speaking
• Writing
• Cloud computing
• Creativity
• Ability to learn
We discussed public speaking and writing in last week's column, and we will continue by highlighting cloud computing, creativity, and the ability to Learn in today's feature.
Cloud computing. According to LinkedIn, cloud computing is the most in-demand hard skill of 2019. Economy quotes the editor of LinkedIn Learning Paul Petrone, who writes that "this list demonstrates shifting corporate interests, with highly technical skills reflecting our increasingly digital world"
This spike of interest in cloud computing means "companies are on the hunt for engineers who can understand networking and advanced security for the digital experience."
Creativity. Economy observes that, "as we become inundated with new apps and technologies, creative people who can apply their skills to new products and services are becoming highly sought-after.
The World Economic Forum, which surveyed 350 executives across nine industries, says creativity is one of the top 3 skills employers will seek in the coming decade.
LinkedIn Learning's Paul Petrone, in an article, "Why Creativity is the Most Important Skill in the World," says that "using the power of our Economic Graph, we determined the skills companies need most. And there was a bit of surprise at the very top of the list: creativity.
While technically, "creativity is the second-most-in-demand skill in the world with cloud computing at the top, cloud computing is a hard skill, which means it applies to only a section of the work force and doesn't have the staying power a soft skill has."
What does it mean to be creative? A post by Betsy Rose of the Topeka and Shawney County Public Library, says that "creativity is about living life as a journey into seeing and communicating the extra-ordinariness of the simplest, most everyday acts. Creativity's by-products are some of the major achievements of civilization—from the invention of the wheel to Mozart's sonatas."
More than that it is, according to LinkedIn Learning instructor Stefan Mumaw "problem solving with relevance and novelty." It is solving problems in original ways.
But why is this the most important skill for professionals today? Petrone believes that, "as AI continues to become a bigger part of this world, process-driven jobs are becoming even more obsolete. No longer will companies pay people to do the same task again and again: robots can likely take on those tasks."
Instead, "companies are most interested in finding people who can think of new, better solutions."
His advice? "If you want to 'future-proof' your career, there's no better approach than focusing on thinking more creatively. Stop settling for solutions that worked previously and push yourself to think of newer, better ideas."
We must remember, though, that "creativity is a skill. And, like any skill, it means you can be better at it—if you work at it. Petrone adds, "there's no better investment you can make today than strengthening your creative skills."
Ability to learn. According to Economy, "one of the most appealing characteristics of any job seeker, employer, or person can have is the skill of knowing how [and the desire] to learn."
Our growth as a person depends on our ability and willingness to learn, and "knowing the most effective and efficient ways to learn new knowledge, tools, or skills is ultimately the gift that keeps on giving."
PR Matters is a roundtable column by members of the local chapter of the United Kingdom-based International Public Relations Association (Ipra), the world's premier association for senior professionals around the world. Millie Dizon, the senior vice president for Marketing and Communications of SM, is the former local chairman.
We are devoting a special column each month to answer the reader's questions about public relations. Please send your comments and questions to askipraphil@gmail.com.
Image credits: WWW.FREEPIK.COM