Getting a cup of our favorite Starbucks handcrafted beverage is now easier with GCash, the leading mobile wallet in the Philippines.
With the new Scan to Pay (STP) with GCash QR, a QR scanner integrated into the coffee shop's point of sale (POS) scans the GCash customer's generated QR code. This creates a convenient payment process by eliminating multiple steps and adding to a more positive customer experience.
"Starbucks offers locally relevant digital payment options to its customers, and GCash complements the experience in every Starbucks store through the convenience and features of our mobile wallet. Further enabling Starbucks to create positive customer experience is also exactly what we envisioned for this partnership," said Anthony Thomas, chief executive officer and president of Mynt.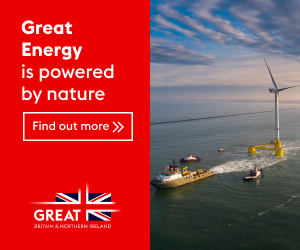 To use GCash's STP via QR scanner, Starbucks customers need to generate a QR code through their GCash app when the barista completes taking their orders. The customer will scan the QR code to the QR scanner and will receive notification of payment via SMS while the barista will receive payment via the POS. There is no need for a QR key card or handset to receive a GCash reference number as proof of transaction.
Furthermore, Starbucks customers do not have to input the amount due for payment in their GCash app because it will be automatically deducted from their account.
As of September 2018, Starbucks had 373 licensed stores nationwide. It opened its first branch in the Philippines in 1997 at the 6750 Ayala Building in Makati City, making the Philippines the third overseas market for Starbucks.
"As a fintech company, our goal is to promote a cashless lifestyle that will make financial transactions less complicated for more people. Just as Starbucks is committed to innovative digital experiences, we too are committed to bringing convenience with mobile innovations like our STP via QR scanner," Thomas said.
GCash's partnership with Starbucks comes at the heels of the mobile wallet app's partnership with Asia United Bank. AUB and GCash will collaborate to enable more than a million traditional and nontraditional merchants in the Philippines to accept QR payments.