From a culture of fear instilled among children about science and mathematics to the generally negative portrayal of scientists in mainstream media to many Filipinos in the fields of science and technology eventually seeking greener pastures in other countries, different reasons have been offered to explain why the Philippines does not have enough scientists and engineers.
Dr. Ruby Roan Cristobal, chief science research specialist at the Department of Science and Technology-Science Education Institute, hopes that the nuLab, its recently launched science bus for Filipino learners, will help address this problem by bringing in students to the critical Science, Technology, Engineering and Mathematics (STEM) fields "as fresh infuse into the country's dwindling cadre of scientists and engineers, and hopefully enable the economy to thrive in the fourth wave of industrial transformation." The project seeks to give senior high school students a glimpse of some of the emerging STEM careers where they can excel.
NuLab follows Science Explorer, which has served over 30,000 elementary and high school students in 100 municipalities around the country, including far-flung areas in the Bicol region, Benguet, Cagayan Valley, Cebu, Davao, Ilocos Norte, Leyte, Masbate, Mountain Province, Panay Island, Rizal, Samar and disadvantaged schools in Metro Manila since 2010. While the latter mostly caters to younger students, the former is primarily intended for senior high school students to realize their STEM potentials and encourage them to take a career in this field.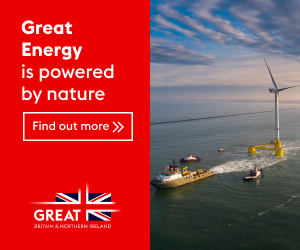 Equipped with large interactive board, individual screen monitors for students, laboratory-grade equipment, ports and outlets to plug in devices, Internet connectivity, bundled applications and software, instruments and tools, nuLab can accommodate 24 students in one session and hold two sessions per day.
Aside from offering a modern learning environment that can help pique students' interest in the sciences, customized learning modules in nuLab feature topics such as nanotechnology, aerospace engineering, Arduino microcontroller platform, nuclear science, earthquake risk analysis, oceanography and marine science, entomology, science communication, applied mathematics, science journalism, robotics, science filmmaking and environmental science.
Astrophysicist Dr. Rogel Mari Sese, marine scientist Dr. Aletta Yñiguez, entomologist Dr. Aimee Dupo, Engr. Myra Ruth Poblete, Engr. Angelo Samson Javier, Ana Jamille Restubog, Charmaine Villanueva-Villamil, Shaira Panela and Gilbert Zamora facilitated modules they have developed to Grades 11 and 12 students from various schools in Metro Manila for nuLab's first run.
Around 200 students from Philippine Science High School, Technological Institute of the Philippines, Caloocan National Science HS, St. Mary's Academy, Cardona Senior HS, Makati HS, Claro M. Recto HS, Manila Science HS, Rizal National Science HS and Taguig Science HS got the chance to meet and talk to scientists, engineers, researchers and communication experts, engage in various activities and games, and, hopefully, be inspired by them in the process.
Other scientists, former DOST scholars and science communicators, namely Prof. Garry Jay Montemayor, Timothy James Dimacali, Nico Mendoza, Jomar Rabajante, Seymour Sanchez and Pamela Tolentino, among others, also designed modules for the next round of nuLab sessions.
Prof. Montemayor of the Department of Science Communication, College of Development Communication, University of the Philippines Los Baños, for one, studied different local films from 1970 to 2009 which has scientist characters. Guided by Barthes' Visual Semiotics Theory, he observed that scientists are portrayed in local films as evil expert, mad intellectual, helpless victim, hermit prodigy, foolish professor, well-rounded genius and heroic facilitator.
In the same study, Montemayor found out that scientists are described in local biographies as poor kid, dreamer, disciplined youngster, achiever, accidental scientist, excellent apprentice, dedicated worker, strict educator, well-rounded researcher, prolific thinker, inspiring mentor and nurturing family man/woman. It is hoped that through the students' personal encounters with scientists and other nuLab facilitators, they will know better and not be hampered by fear.
The modules are specially designed to help students discover their potentials in the various STEM fields and to guide them to eventually take tertiary courses and careers along these lines. Students at the nuLab are also encouraged to apply for the DOST-SEI Undergraduate Scholarships, the agency's flagship program, through a strategic campaign called "#Push4science: Maging DOST Scholar Ka!" at the end of every session.
DOST-SEI Director Dr. Josette Biyo expressed hope that nuLab would be as successful as the Science Explorer in reaching out to target beneficiaries. She said that 98 percent of the municipalities all over the country have already at least one DOST scholar. "This is a testament that many young Filipinos are interested in pursuing S&T careers," she added.
Meanwhile, DOST Secretary Fortunato T. de la Peña wants to widen their reach even further and get scholars from far-flung areas. "As the nuLab hits the road, it is our way of reaching out to every young Filipino in different sides of the country. It is also our way of providing them access to various advanced learning tools in the field of science and technology."
After making its debut during the 2019 National Science and Technology Week at the World Trade Center in Pasay City, nuLab will soon go around the country. The mobile science learning facility will visit the province of Ilocos Norte from September 17 to 19 and will cross the sea for the first time to serve students in Iloilo from October 21 to 24. It will close out the year by inspiring students from Bontoc, Mt. Province from November 18 to 22.
DOST-SEI, one of the agency's service institutes, is engaged in providing scholarships, awards and grants and in developing, implementing and supporting programs to promote S&T culture in order to create a pool of future scientists and engineers for the country.