Genetic memories always surface, and in unexpected ways. In literature, those memories express themselves best through fantastic tales and stories of myth and lore, because it is when the imagination is given free rein that nothing is impossible.
In the Philippines, the retelling of lost lore is, by and large, the province of the creators of graphic novels now. Independent author M.A. Del Rosario has made such a work: He melds what sparse history and our disappearing oral tradition remain into his first offering titled "Tales from the Kingdom of Tundo Book 1."
One old conversation with the late National Artist for Literature Cirilo F. Bautista yielded this sage quote from him: "If we do not have a national identity, then it is the best time to create one." Our graphic novel and comic book artists have been doing this with renewed fervor for some time now, and Del Rosario's latest addition to the growing quality selection of graphic novels of mythological proportions is refreshing, gorgeous and well-told.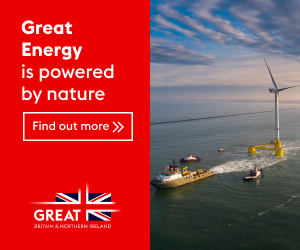 I must confess a partiality for tikbalangs, the creature of our lore that was most often used to frighten me as a child. Once past the fright, I was fascinated and I am afraid that fascination is terminal: I will always imagine tikbalangs in many, many permutations to the day I die. You can blame my yayas for that.
Del Rosario re-imagines the fabled Kingdom of Tundo, which once stretched from the rice-lands of Central Luzon all the way to the seas of the Southern Tagalog region. He paints in black and white a world filled with myth and magic as our ancestors would have told their tales. I know, I used to seek out the town storyteller in every town I stopped at, if there was one, just to listen and learn the patterns and textures of the remaining tatters of that layer of identity our country's colonizers could not destroy.
Moreover, very little in our lore explores the female tikbalang. More often than not, we hear about the fierce and very macho male ones, so this is a huge plus for people like me who are fascinated with local lore, tikbalangs in particular.
"There is an abundance of lore scattered all around the Philippines," Del Rosario writes in his foreword. "Lore that our grandparents have heard from their ancestors, of the kapre that dwell in big trees or the feared tikbalang that scare travelers in the night, and up to this day, there are still stories that go around of such creatures."
Don't open this book before bedtime if you're a slow reader. You won't shut your eyes on it, no matter how sleepy you may be. Choose a time and place when and where you can relax, take your time and peruse this book in comfort, with a hot drink and snacks within reach. Because it would be such a shame to hurry through such gorgeous work. You will not be able to put this book down. I couldn't.
More than just remembering what factually was, and what factually happened, our genetic memory as presented by Del Rosario deals with how we once thought, what we did to explain strange and wondrous things to ourselves and our communities. It is an exploration of the genetic memory of our ancestors' subconscious, that part of the mind no amount of colonization will ever conquer and destroy.
The storytelling is so very close to that of our kuwentista sa plaza, the local equivalent of Europe's tavern bards and that continent's traveling troubadours and jongleurs. There is a unique music to the story that reminds us of how we used our voices to stave off the dark of night and make each other feel safe. "Tales from the Kingdom of Tundo Book 1" evokes the voices we raise to remember and pass on the birthright our ancestors have kept safe in the best way they knew how: By passing it to the young who can remember and retell these stories in the years to come.
Put side by side with National Artist for Literature Nick Joaquin's research-based creative non-fiction tome "Manila, My Manila," Del Rosario's work completes a circuit for me: I have a factual telling of Manila's physical history beside a reimagined Tondo, now just a small district of the capital, that sate my curiosity about what we are, outside as well as internally.
Yes, I recommend reading the two books, serially, if you can. But that's an aside. You can and should read "Tales from the Kingdom of Tundo Book 1" on its own. The story will remind you of things you never thought you understood, and it will feed your soul well, especially if you are a Filipino in these confusing, globalized times.
Also published in the Philippines Graphic