By Dr. Theresa Mundita S. Lim
The Asean region's relentless campaign to conserve and protect its rich but highly threatened biodiversity and ecosystems took center stage with the recent International Conference on Biodiversity hosted by Thailand.
With no less than the Princess of the Kingdom of Thailand, Her Royal Highness Maha Chakri Sirindhorn, gracing the opening ceremonies, the event highlighted the conservation collaboration among the 10 Asean member-states—Brunei Darussalam, Cambodia, Indonesia, Lao PDR, Malaysia, Myanmar, the Philippines, Singapore, Thailand and Vietnam.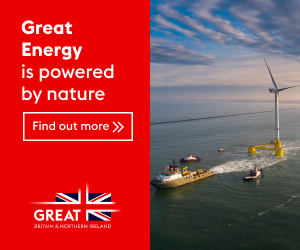 The Asean region occupies only 3 percent of the world's total area, yet its mountains, forests, rivers, lakes and seas are home to almost 20 percent of the world's known plant and animal species as assessed by the International Union for Conservation of Nature.
The region is endowed with a diversity of forests, marine areas, oceans and wetlands. Many Asean member-states share common biodiversity-rich boundaries, possessing rich natural and cultural resources that provide a variety of ecosystem services, such as provision of food, clean air and potable water; regulation of natural processes like decomposition of wastes, nutrient cycling, and pollination of crops and other plants; as well as providing spiritual and cultural significance.
All these biodiversity and ecosystem services are key to the survival, development, well-being and prosperity of some 650 million Asean citizens.
Development taking toll on the environment
The Asean region has been experiencing rapid economic growth and modernization. It is known to be the world's fifth largest, and Asia's third-largest economy with a gross domestic product (GDP) valued at approximately $2.8 trillion in 2017. This is almost four and a half times the GDP value in 2000, which is valued at $615 billion.
Moreover, the region's economic development is highlighted by the ever-increasing tourist arrivals, from 42 million in 2001 to 115 million in 2016, and is expected to expand by an average of 6.4 percent per annum until 2026.
In addition, Southeast Asia boasts of thriving manufacturing and export industries, with exports increasing from $1.9 trillion in 2008 to $2.5 trillion in 2017.
However, along with this economic advancement comes escalating consumption and ever-increasing threats to biodiversity, such as pollution, terrestrial and marine debris, land conversion, irresponsible mining, illegal wildlife trade, and the introduction and proliferation of invasive alien species.
Inevitably, development sectors, including infrastructure, agriculture and fisheries, mining, energy and tourism have direct and indirect impacts on biodiversity and our precious ecosystem services.
Not a message of doom, but hope for Asean's biodiversity
However, this scenario is not a message of doom and despair, but of encouragement and hope.
Southeast Asia has an advantage over other regions. While human and economic development in other parts of the world have often come at the expense of biodiversity, Asean's rich biodiversity and ecosystems remain viable and receptive to protection and conservation measures.
The theme for the International Conference on Biodiversity—Biodiversity for Sustainable Bioeconomy—was both timely and necessary.
The United Nations Food and Agriculture Organization defines bioeconomy as the knowledge-based production and utilization of biological resources, biological processes and principles to sustainably provide goods and services across all economic sectors.
A rich biodiversity and healthy ecosystems mean cleaner air, greater food security, decreased disaster risk and greater human health outcomes.
Clearly, biodiversity—the very foundation of life and livelihoods—supports sustained growth and development for the present and future generations, as long as we recognize our responsibility, not only to care for it, but to utilize it with care.
Economic advancement spearheaded by development sectors—such as infrastructure, agriculture and fisheries, mining, energy and tourism—may have negative impacts on biodiversity and our precious ecosystem services, but they are the very same sectors that can significantly contribute to halting, or reversing biodiversity loss.
Apart from possessing the human, financial and technological resources to ensure that their operations do not have negative impacts on ecosystem services, these sectors also have the capacity to augment government efforts in arresting biodiversity loss.
This is the reason it is crucial to mainstream and embed biodiversity conservation into development plans, as well as in the business processes of the private sector, to guarantee that biodiversity is protected and conserved in an ever-growing region such as the Asean.
Asean at the forefront of conservation
Recognizing the invaluable contribution of biodiversity to peoples, the Asean and its member-states have been taking substantial and concerted action at the national, regional and international levels toward conservation and sustainable use of our biological resources and natural heritage to drive inclusive sustainable development, where no one is left behind.
The fact that all Asean member-states are parties to various multilateral environmental agreements demonstrates not only their appreciation of the importance of biodiversity conservation, but also their willingness to be legally bound by their commitments under these agreements.
These include the Convention on Biological Diversity, the Convention on International Trade in Endangered Species of Wild Fauna and Flora, and the Ramsar Convention on Wetlands of International Importance, to name a few.
ACB as precursor of regional cooperation
At the regional level, the Asean member-states established the Asean Centre for Biodiversity (ACB) in 2005 as its response to the challenge of biodiversity loss.
Since its establishment, ACB has been assisting the Asean member-states in promoting regional collaboration in biodiversity conservation, in particular, by supporting concerted efforts to achieve the objectives of the Convention on Biological Diversity (CBD) and ensuring that biodiversity continues to thrive in the region.
All Asean member-states have their respective national biodiversity conservation programs. But conservation is a shared responsibility considering that biodiversity loss is an environmental problem that knows no boundaries.
To promote cooperation within the Asean region, the ACB coordinates the protection and conservation efforts of the Asean member-states into one common front.
Conserving Asean's best nature parks
One of the region's banner initiatives is the Asean Heritage Parks Program, which encourages Asean member-states to set aside and protect areas that are of high conservation importance. The protection accorded to these nature parks redounds to the valuable ecosystem services they provide.
For example, Khao Yai National Park in Thailand is the source of potable water and irrigation in the surrounding areas of the park. The abundance of forest and other biological products in Hoang Lien National Park in Northern Vietnam gives sustenance and livelihood opportunities to several indigenous communities.
The Mount Apo Natural Park in the Philippines provides natural irrigation for food production in surrounding provinces, as well as geothermal energy and hydropower.
Moreover, Mount Kinabalu National Park in Sabah, Malaysia, is a prime destination for ecotourism enthusiasts; and the Kepulauan Seribu National Park, a marine Asean Heritage Park in Indonesia, provides nutrients to the Java Sea and to the Indian Ocean where the fisheries industry is thriving.
The Asean Heritage Parks Program also offers opportunities to strengthen regional connectivity and cooperation, as ecosystems and their services transcend national borders. Such regional cooperation can be manifested in the collaborative management of adjacent and interconnected protected areas.
For instance, a number of countries work together to protect and conserve the biological, ecological and cultural treasures in environments, such as the forests of Borneo, the river systems of the Mekong and the ocean around the Turtle Islands in the Philippines.
In addition, many Asean Heritage Parks serve as sources of livelihoods to the communities living within and around these areas. As such, the ACB is spearheading the incorporation of biodiversity into the value chain, and ascribing more premium to livelihoods that provide communities with eco-friendly alternatives to unsustainable extraction activities in protected areas.
The benefits of these livelihood opportunities are being realized in Cambodia, Laos and Vietnam through an ACB project, titled "Biodiversity-based Products as an Economic Source for the Improvement of Livelihoods and Biodiversity Protection," supported by the government of Germany.
Bountiful diversity of species and ecosystems
The Asean appreciates its bountiful diversity of species, some of which are migratory, which move across national borders within the region.
Asean member-states exert collective efforts to protect these species—such as elephants, tigers, hornbills and marine turtles—most of which have culturally significant value, sources of pride and inspiration for the peoples of Asean, and subjects of tourism and recreational activities.
Around 50 million waterbirds journey to Southeast Asia to keep themselves warm during the cold winter months in the Northern and Southern Hemispheres. Hence, the Asean Flyway Network supports the monitoring and protection of these migratory birds.
The continued presence of these birds is a good indicator of a healthy network of wetlands in the region. The protection of Asean's wetlands—which serve as watering grounds of these migratory birds—provides valuable provisioning and ecosystem services that are important, not only to local livelihoods, but also to the food security and ecological integrity of the region.
A healthy network of wetlands recharges groundwater for sustained water supply, absorbs flooding and sea level rise, supports fisheries and keeps bird-borne and water-borne diseases in check.
Clearly, conserving this important ecosystem secures sustained benefits for the people, communities and industries that depend on these migratory birds and wetlands.
Similarly, healthy ecosystems mean reliable irrigation and water supply for one of the most vital industries in the region: agriculture.
As such, the ACB, together with the Southeast Asian Regional Centre for Graduate Study and Research in Agriculture, has catalyzed greater cross-sectoral collaboration to promote agrobiodiversity and biodiversity mainstreaming in the agriculture sector.
The importance of cross-sector cooperation, particularly in agriculture, cannot be overemphasized, in light of the increasing need for food security in order to respond to the region's growing population.
Urban areas have biodiversity, too
Consequent to human development in the Asean is the rising demand for housing and shelter, which brings with it the creation of more urban spaces.
Seeing this as both a challenge and an opportunity, Asean member-states and the ACB are promoting urban nature and green infrastructure to ensure that the establishment of urban spaces are cognizant of biodiversity considerations, and that inhabitants of these spaces have access to nature and its associated benefits.
Singapore has formulated the Singapore Index on Cities' Biodiversity, a self-assessment tool for measuring a city's biodiversity efforts.
Through the index, cities are guided to incorporate biodiversity in urban planning to allow its inhabitants to benefit from nature-based solutions to environmental concerns common in these areas, such as the provision of clean air, the reduction of urban heat and the prevention of floodwater retention, all of which contribute to health and well-being.
The Singapore Index is already being utilized, not only in Indonesia, the Philippines and Thailand, but also in countries beyond Southeast Asia.
Science and policy interface
Another important area of cooperation is the promotion of the interface between science and policy. The ACB is working with the Asean member-states to advance knowledge-sharing, capacity building and technology transfer within the region.
Needless to say, science-based and informed decision-making is one of the foundations of crafting sound and sustainable policies for development planning and implementation.
Ensuring healthy biodiversity for the next generation
The ACB is fostering the engagement and leadership of the next generation. Our youth, who represents over 33 percent of the population, and is a key stakeholder in contributing to a sustainable, healthy and resilient future.
To ensure that our future generation is empowered to inherit and steward our region's rich biodiversity and ecosystems, the ACB is spearheading the Asean Youth Program in collaboration with the Global Youth Biodiversity Network, the official youth constituency to the CBD. It is supported by the European Union, through the "Biodiversity Conservation and Management of Protected Areas in the Asean Project."
Under this program, the Asean Youth Biodiversity Leaders select 20 inspiring youth leaders from all across the region for a yearlong fellowship that provides them with in-depth training and mentorship to strengthen youth-led conservation in the region.
They also get the opportunity to conduct youth consultations on biodiversity issues, and exchange best practices on enhancing several youth-led activities in the region.
All these efforts are made possible through the strong collaboration and cooperation of the Asean member-states, supported by the ACB and its international and regional partners.
The Asean region is the repository of rich biodiversity and ecosystem services, the site of exemplary natural wonders, and home to the Asean community. Let us continue working together as one community to conserve and sustainably use our biological diversity; because biodiversity is for people and for progress.
Dr. Lim, the executive director of the Asean Centre for Biodiversity, was the keynote speaker at the opening of the International Conference on Biodiversity held at the Centara Grand, Central World in Bangkok, Thailand, organized by the Biodiversity-Based Economy Development Office under the Ministry of Natural Resources and Environment; Ministry of Higher Education, Science, Research and Innovation; the National Science Museum; and the National Science and Technology Development Agency.
Image credits: Aung Ko Oo