A green sanctuary was recreated in the middle of the Bonifacio Global City (BGC) concrete jungle to feature artworks by artists with autism.
Autism Speaks defines autism as having a broad range of conditions characterized by challenges with social skills, repetitive behaviors, speech and nonverbal communication.
While this condition is marked by a number of challenges, Arte Autismo Filipino chooses instead to celebrate the strengths of its featured artists, allowing them to shine. The exhibit opened on June 3 at The Globe Tower, Basement 1, The Globe Art Gallery in BGC.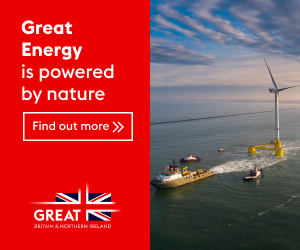 Rachel Harrison, an architect and social entrepreneur, is one of the staunchest advocates for persons with autism and disability. She owns Zambawood, a luxury resort in San Narciso, Zambales. And in order to provide an opportunity for employment to persons with disabilities (PWDs), Harrison put up Julyan Coffee Spot (bit.ly/2Iozga5) in a more accessible location near the school and public market in the same city. Julyan Coffee Spot is a café that serves delicious meals and snacks, hot coffee, frappes and lattes. Its namesake is Harrison's son, who was diagnosed with autism at the tender age of two.
Julyan is now 26, and his artworks are also on display in the exhibit. The works of Nina Bantoto, Vico Cham, Chico Joaquin, Samantha Kaspar and Daniel Sanchez are also featured at the event.
The exhibit is an auspicious moment for Harrison, who also plans to have multiple locations of Julyan Coffee Spot in order to provide a source of livelihood for PWDs. They're already opening three branches in Metro Manila this year: The Globe Tower BGC (in June), Palma Street in Poblacion, Makati (in July) and Maysilo Circle, Mandaluyong City (later this year). The baristas are trained by Aida Sotto and Joahana Pimentel from Rotary Mandaluyong Uptown and San Juan Central.
It may be an ambitious plan, but it is something that Harrison believes is possible. She abides by these words:
"Choose Love. Choose Kindness. Choose Fun and Purpose."
"When everyone is working for what's right and what's good, the wonderful energy keeps flowing," she says, a fierce believer in giving equal opportunity for everyone, including those with disabilities, to pursue livelihood. "We are absolutely delighted to find allies in our cause, which immensely helps raise awareness," she adds.
One of these allies is Globe, the country's No. 1 telecommunications company. "Children with autism are indeed special. Look at all the artworks on display. This goes to show that love and support go a long way in dealing with the disorder. Julyan and all the artists here are living examples of life's beauty. We're proud to host their work here at the Globe art gallery," says Yoly Crisanto, head of corporate communications and the chief sustainability officer of Globe.
The Arte Autismo Filipino Art and Photo Exhibit's major sponsors are Globe, Estate Wine, Fujifilm, and it is supported by OLOF Plant Based food, Bravo!, Wrapsha and L'Entrecote.
The exhibit runs until June 26.