Part Two
Ubud, Bali
Roche Vandenberghe, Head of Marketing, FWD Life Insurance
IN our fast-paced lives, we get caught up with all the trappings of the city life and overwhelmed by our bursting-to-the-seams calendar of activities.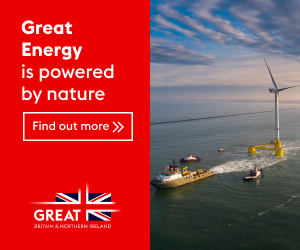 I'd like to pause from time to time. Disconnect to reconnect with myself and with people who truly matters to me.
The view alone in Bambu Indah's eco lifestyle retreat in Ubud, Bali, recharges you and serves as a happy pill as you continue to power on to make a difference in people's lives.
Lauterbrunnen, Switzerland
Jean Jacquelyn Nathania A. de Castro, CEO,Esca Inc.
ONE of the most memorable destinations I have visited is Lauterbrunnen, Switzerland. This valley in the Swiss Alps is home to 72 waterfalls including one of the highest free-falling waterfalls in Europe, the Staubbach Falls. It is said that this was the inspiration of J.R.R. Tolkien for Rivendell, the Elven town in Lord of the Rings.
My husband and I went there during spring of 2017 and just walking along the valley floor, we saw waterfalls every few minutes and so much greenery where cows and horses graze. We even saw BASE jumpers safely land on the field, as well as a helicopter rescuing some from the cliff side. Apparently, Lauterbrunnen is popular for BASE jumping because of its high cliffs.
We also got to experience different climates. We rode a cable car up to Murren where it started to snow! We hid in one of the chalets for some warm drinks, veal and Rösti. We continued on and hiked up the "Royal Walk" up Mannlichen Summit where we got a 360-degree view of the spectacular Swiss mountains. Not getting enough of the mountains, we took the cableway to Birg, which was 2,677 meters above sea level. We did the Thrill Walk along the ledge of the mountain on a 200-meter-long glass bridge. At this point, we were already surrounded by clouds and I was shivering more from fear than the cold! Then, when I was about to give up and turn back, I see a young boy playfully and repeatedly crossing the steel wire mesh in the ledge beside me. No fear at all! We continued further to the peak of the Schilthorn at 2,971 meters above sea level, where the James Bond 007 movie On Her majesty's Secret Service was filmed. We saw the other mountains peaks from there including the Matterhorn, or the inspiration behind the famous Toblerone shape!
The sheer natural beauty of the place is what made it memorable for me. To fully experience it, I had to let go of my fears and just surrender to its beauty. It reminded me of how both beautiful and powerful nature truly is from the powerful waterfalls, the beautiful scenery both on the valley floor and high up in the mountain peaks as well as the breathtaking view."
Lake Baikal, Siberia
Corazon P. Guidote, Institute of Corporate Directors, Fellow
"LAKE Baikal Siberia is hardly on the radar screen of most travelers; more so, Lake Baikal. Frankly, I always had this impression about Siberia of being remote, desolate and most of the time covered in ice. But then, almost three years ago when I first went to Moscow, I met a renowned Russian healer who was born and raised in Siberia and made me realize how ignorant and totally misinformed I was about his birthplace. I soon read up about Siberia and came to realize that the place is rich with natural resources, its southern regions transformed into agricultural havens during its warm summers melting the snow and ice on its mountain ranges and massive lakes and rivers.
I have been to Lake Baikal twice; the place seemed oddly familiar. Each trip became a magical journey recalling distant memories, well beyond this lifetime. Regardless of its personal mystical significance, Lake Baikal is considered sacred ground by Siberians and serves an important role in Mother Earth's evolution."
Mangpupungko Beach, Siargao
Yong (Guilliermo) Nieva, Restauranteur
"SIARGAO was not on the top of my list for travel destinations in our country, simply because I frequent the island of Marinduque where my family is from, so I do have my fill of green mountains, oceans and hills! I do not surf and I am not a strong swimmer to boot. The first time we went to Siargao, my wife and I stared at the view from our airplane window and marvelled at the acres and acres of mangroves! The entire island throbbed with nature's life and bounty! In Siargao, my favorite is Bgy. Pacifico in the town of San Isidro for its Maui-like quality of life. Laid-back and with a slow leisurely pace, I saw foreign residents harmoniously connecting with townsfolk! Oftentimes, you see them engaged in small-town talk, anytime along the solo main road. Also the waves in these parts are gentle and rolling. It's the side of the island perfect for those like me, who do not surf but enjoy the ocean. I promised myself to be back in Siargao because of Pacifico in San Isidro."
Mountains, Oceans, Skies
Don Paulino, Managing Director and General Manager, Shell Philippines Exploration BV
"OUR family travel revolves around three themes—mountains, oceans and skies. The sight of mountains [and being on mountains] energizes us, oceans and beaches relax and skies remind us that there is somebody out there that makes the universe work. We are grateful for the opportunity to travel as a family in places that are outside the tourist track, whether it is going through the munroes of Scotland to the not easily-accessible beaches of Western Australia.
One of the memorable trips that we have as a family is driving to the outback of Western Australia on our Toyota Prado and camping near the banks of Murchison River. It was a 700-km drive from Perth and on numerous occasions, our drive involved being on our lonesome with only wildlife around. The phone signals are patchy and we have to rely on our trusty satellite phone in the event we need help. A number of our friends ask us why we do these things and we always say that remoteness has its rewards. Being in the middle of nothing is a great place to quiet the mind and appreciate the natural beauty of life. In the middle of the outback, we have to rely on ourselves and enjoy the entertainment nature brings us—from a magnificent sunset, the sometimes exciting sounds of the wild life around us to the awe-inspiring view of the Milkyway. As a family, this is an opportunity for us to be present to one another and be grateful for all the things that happen around us. This is family bonding at its finest!
After being out of the country for almost 12 years, we are now in the process of getting ourselves more acquainted to our beautiful and resource-rich country. We know our mountains, oceans and skies have a lot to offer and this is something we need to start exploring!"