PROSTATE enlargement usually happens to men when they reach the age of 50. But some start having this problem even at the age of 40, especially if they are genetically predisposed to have this (a family member had this condition).
The prostate gland is a walnut-sized organ, which is enveloped in the urethra or the tube, which connects the bladder and the male sex organ. The urethra releases the urine to the sex organ. The prostate gland is directly under the bladder.
It produces the white fluid, which nourishes the sperm and helps transport this to the penis for ejaculation.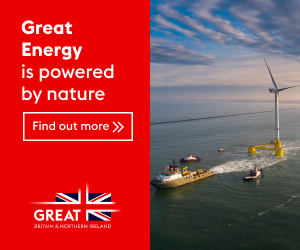 "When the prostate gland becomes enlarged due to aging, it puts pressure on the urethra, and the patient will have a problem urinating," said Dr. Ryan Cablitas, urologist.
This should not be ignored, as this growth can cause urinary problems in men like frequent urge to urinate at night or even at daytime, and eventually urinary bladder infection or blood in urine, also known as hematuria.
Prostate enlargement is different from prostatitis (inflammation of the prostate gland due to infection) and prostate cancer.
"When the prostate gets bigger due to aging, it is called benign prostatic hyperplasia or BPH," explained Dr. Cablitas. "It can cause difficulty in urinating when the enlarging prostate gland blocks the flow of urine to the urethra."
Digital rectal examination determines the size and the consistency of the prostate gland. Dr. Cablitas said that a doctor would insert his gloved index finger to the rectum of the patient until it reaches the area (anterior) where the prostate gland is.
"The normal size of a prostate gland is between 18 to 20 grams. It usually grows big, up to 40 grams or more, because of BPH. Some medical experts say that the prostate gland grows because of the changes in the hormonal balance [testosterone] of the men."
"If the prostate gland is tender and painful, it could be prostatitis or inflammation of the prostate. If it's hard as the knuckles, it could be prostate cancer. A prostate with BPH only grows in size, but it doesn't have the consistency of a prostate with inflammation or cancer," explained Dr. Anthony Dexter Griño, another urologist.
"If a doctor suspects a tumor growth, which could be cancerous in nature, he will order a prostate-specific antigen test or PSA. This is a sensitive blood test, which will determine if the growth is benign or cancerous. A high PSA level may be a warning sign of prostate cancer. If that's the case, the doctor will then order a biopsy or testing of the tissue of the prostate gland," said Dr. Griño.
In the noncancerous growth of the prostate gland, the doctor could recommend medicines and home treatment to help reduce its size or alleviate the symptoms. "If the patient doesn't respond to these, the doctor could advise the patient to undergo a transurethral resection of the prostate, or TURP. The surgeon will scrape off the part of the gland which is blocking the urine flow or the inside part of the gland, to reduce the size," Dr. Cablitas said.
Among the side effects of TURP is the retrograde ejaculation or dry ejaculation. "It happens when the semen doesn't come out during orgasm. But this doesn't affect the sensation and erection of the male sex organ," Dr. Cablitas added.
Some may report erection problems after the surgery, but medicines can help them in addressing this problem. Impotence can also happen because the semen gets expelled through the urine due to retrograde ejaculation during sexual activity.
There are also some patients who still suffer from urinary incontinence or frequent urination. The patients who reported that they could already hold their urine after the operation still suffer from leaks or dribbling.
"But it's better to undergo the procedure than to allow the prostate gland to grow enormously and hamper the patient's regular activity. This is why a yearly digital rectal examination for men ages 40 and above is very important—to treat the prostate problems at its onset," advised Dr. Cablitas.
On June 15, 2019, eve of Father's Day, the Philippine Urological Association will perform free prostate examination and consultation on general issues on men's health.
Several hospitals in Luzon, Visayas and Mindanao will hold free checkup and mini lectures on men's health this coming Saturday.
In Luzon: Metro Manila: Veterans Memorial Medical Center, East Avenue Medical Center, AFP Medical Center, Saint Luke's Medical Center QC and BGC, National Kidney and Transplant Institute, UERM Memorial Medical Center, World Citi Medical Center, Urology Center of the Philippines, UST Hospital, Jose Reyes Memorial Medical Center, UP-PGH, Perpetual Help Medical Center Las Piñas, Fatima Medical Center Valenzuela, Asian Hospital and Medical Center, Capitol Medical Center, Our Lady of Lourdes Hospital, and Tondo Medical Center.
Rizal: Metro Antipolo Medical Center; Cavite: Saint Martin Hospital Noveleta, and Cavite Stone Center, Batangas: Batangas Medical Center; Quezon: Saint Anne General Hospital, and Quezon Medical Center; Camarines Norte: Kidney and Prostate Clinic Daet; Camarines Sur: Bicol Medical Center; Albay: Bicol Regional Training and Teaching Hospital; palawan: Ospital ng Palawan.
Bulacan: Rubrics Stone and Prostate Center of Asia, ACE Hospital Baliwag; Nueva Ecija: Paulino J. Garcia Memorial Medical Center; Tarlac: Jecson Medical Center; Pampanga: Jose B. Lingad Memorial Hospital, Sacred Heart Medical Center, Saint Raphael Foundation Medical Center and Medical City Clark; Bataan: Centro Medico de Santissimo Rosario; Zambales: James L. Gordon Memorial Hsopital Olongapo; Pangasinan: Dagupan Villaflor Hospital, The Medical City Pangasinan; Cagayan: Cagayan Valley Medical Center; Ilocos Norte: Mariano Marcos Memorial Medical Center, The Black Nazarene Specialty Hospital; ILlocos Sur: Gabriela Silang Hospital; La Union: Lorna Medical Center San Fernando; Benguet: Baguio General Hospital, Benguet General Hospital, Notre Dame de Chartres Hospital, Pines City Doctors Hospital, Saint Louis University Hospital of the Sacred Heart; Isabela: Breakstone Urology Center.
In Visayas: CEebu: Vicente Sotto Memorial Medical Center, University of Cebu Medical Center; Bacolod: Corazon Locsin Montelibano Memorial Hospital; Dumaguete: Dumaguete City Health Office; Iloilo: Western Visayas Medical Center; Roxas City: Capiz Doctors.
In Mindanao: Davao: Southern Philippines Medical Center, Digos Cooperative Hospital; Butuan: Butuan Doctors Hospital; Cagayan de Oro: Northern Mindanao Medical Center; General Santos: Saint Elizabeth Hospital; Bukidnon: Valencia City Health Center; and Sulatan Kudarat: Lu Clinic Hospital.
Radyo Klinika airs from Tuesday to Friday 7 to 8 p.m. on DWIZ 882 KHZ AM. It is a KBP Golden Dove awardee for Best Radio Magazine Program (2016). Its host, Marou Pahati-Sarne, is a two-time KBP Golden Dove Awardee for Best Radio Magazine Program Host (2016 and 2017).