Part Two
What do you think about tokenization in real estate? How about payments and capital raises?
MV: Creating tokens that represent fractional ownership of real estate enables investments, capital raises and easy transfer of ownership. The tokenization can be controlled for KYC and property ownership restrictions through a blockchain platform like Stellar, which allows easy creation of tokens that represent assets, with some degree of control as to who can hold the tokens. In the Philippines, this could be done under proposed initial token offerings regulations, in the same way that any securities would be offered for sale to the public. At the moment, this is restricted to a REIT (Real Estate Investment Trust), of which only one has been created in the 10 years of regulations being issued. It requires minimum P300 million (approximately $6 million) capitalization and 66 percent MPO (minimum public ownership). If tokenization is used to raise or invest, more money could be raised to build, or more capital could be released for use in other endeavors. Immense amounts of capital are tied up in real estate, mostly illiquid — freeing up this capital would bring new stimulus to the economy.
ET: Being the owner of their own payment history, the residents are empowered to choose which MFI or banks they would like give their data to. Thus, providing the FIs is the initial data set to provide credit or financial services to the residents.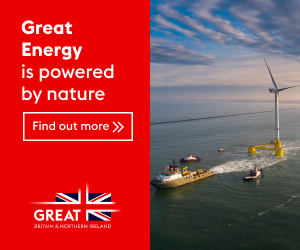 IT: For fintech people the buzzword on funding used to be initial coin offering and now more on security token offering (STO). The main difference of the two is most ICOs are called utility coins where said token holders are provided future access to a company's product or service. In real estate it's like a time-share concept. Security tokens on the other hand, represent shares of company stock. In real estate, the practice on security-type token is that token holders have a backup solid and tangible real-estate project so the tokens are more secured. This makes real-estate security tokens a more solid, lower-risk type investment.
Please note with Philippine regulatory body embracing technological changes, e.g., having an upcoming regulation on STOs (ICOs), we can predict that those real-estate projects, particularly those which are backed up and secured by real-estate assets, are expected to pick up better in offerings and therefore eventually redound to our country having more FDIs thus, better economy.
What is the role of Blockchain in real estate?
MV: Tokenization, payments, document archival and retrieval, along with transparency and accountability.
ET: We believe that in order to build a smart and efficient city, the city and its requirements need to be understood first. It starts by having a digital ecosystem that allows real-time analysis of living and moving data. The end result is a greener city through optimal energy production, enhanced security via distributed ledger technology and an urban civilization that provides efficiency yet with simplicity.
This can be achieved by integrating blockchain technology into the physical real-estate assets, thus forming a digital network that connects urban cities into the daily lives of the residents that exchange information seamlessly in the background to bring convenience, efficiency and enhance security to their day to day business and life.
IT: A blockchain is in the simplest of terms, a time-stamped series of immutable record of data that is managed by a cluster of computers not owned by any single entity. Each of these blocks of data is bound to each other using cryptographic principles.
Because of these features, blockchain is in fact a major advantage in the real-estate business as it provides better transparency, limits fraud (fake titles) and improves efficiency.
Better Transparency. A decentralized exchange has trust built into the system. Since information can be verifiable to peers, buyers and sellers can have more confidence in conducting transactions. Fraud attempts would also be lessened.
Also if record office is converted to blockchain, this can limit or possibly eradicate issuance of fake titles as information cannot be changed or altered.
Cost efficiency. Blockchain can also trim down all associated costs with real-estate transactions. Beyond the savings in cutting out intermediaries' professional fees and commissions, there are other costs such as inspections costs, registration fees, loan fees and taxes associated with real-estate.
Operational efficiency—Blockchain introduces new ways to trade real estate, and can enable trading platforms and online marketplaces to support real-estate transactions more comprehensively.
Image credits: Investopedia.com