Story & photos by Stephanie Tumampos
Carrageenan, a food enhancer which has been used in processing food, such as in thickening sauces, emulsifying and preserving, and even used in cosmetics, is sourced from a vegetable that grows in the sea—the seaweed.
The Philippines is known to have more than 800 species of seaweeds, two of which are used in farms to extract the carrageenan. These are the Eucheuma and Kappaphycus, both locally known as guso, tambalang or kanot-kanot.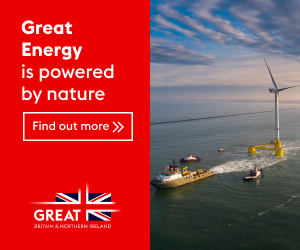 Farming of Eucheuma and Kappaphycus has been a source of livelihood for Filipinos in coastal areas. The seaweeds' economic use has definitely benefited not just the industry but most especially the farmers.
In a report by the Southeast Asian Fisheries Development Center, seaweeds made up 67 percent of the total aquaculture production in 2015, producing 1.57 million metric tons (MMT).
In Central Visayas region alone farmers have generated 876 MT of dried seaweed in the first quarter of 2019 with Bohol as the top producer in the region because of its access to Danajon Bank, according to Ronald Simbajon, director of the Seaweed Industry Association of the Philippines.
With the statistics and a growing demand for carrageenan, it is expected that farming and harvesting of seaweeds should increase in the next years.
However, seaweed farmers are shying away from this source of livelihood because of lower yield caused mostly by the ice-ice disease. Another sad development is that only a small number of researchers in the world have sought to study the disease and how seaweeds can resist it.
Ice-ice disease and climate change
When seaweeds are stressed because of a change in climate conditions, it causes them to produce a substance that attracts bacteria in the water and induces the hardening of the seaweed tissues, therefore, turning them white.
According to Dr. Danilo Largo, director of the Office of Research of University of San Carlos in Cebu City and who has researched about seaweeds in his entire academic career, there are two main causes of ice-ice disease. The first is the unfavorable seawater conditions, wherein "it is caused by high water temperatures, accompanied by high light intensity or irradiance, slow water movement and salinity."
Largo explained that the optimal temperature of farmed seaweeds must be between 22°C to 31°C range.
"Ice-ice starts to manifest when temperature reaches beyond 31°C," Largo said during the Farms and Industry Encounter through Science and Technology Agenda (Fiesta) organized by the Department of Science and Technology's (DOST) Philippine Council for Agriculture, Aquatic, and Natural Resources Research and Development in Tagbilaran City, Bohol, on May 29 and 30.
The salinity range must also be between the 32 practical salinity unit to 35 psu because ice-ice starts to manifest when salinity is below 30 psu.
Another issue is the opportunistic microorganisms that thrive when seaweed's resistance is at its weakest.
"Bacteria can be abundant when seaweeds are stressed," Largo said.
Decrease in the number of seaweed farmers means decrease in yield, price With the ice-ice disease persisting in seaweed farms, farmers have been discouraged to continue in this source of livelihood.
According to Florencio Aparri, Central Visayas seaweeds coordinator of Bureau of Fisheries and Aquatic Resources (BFAR), the attack of the ice-ice disease has caused deterioration of seaweed plants and decrease in yield.
It was recommended to have an expansion of seaweed farms in other parts of the Philippines.
"There are traditional farms in the country, such as in Sulu, Basilan, Tawi-Tawi and Palawan but we want other areas to be developed, too," Simbajon said.
"In normal growing period, there is a 70 percent harvest of healthy seaweeds," Aparri told the BusinessMirror.
During the 45 days of culture, a seaweed farm can be affected by wind, floating debris or tide fluctuations. Hence, the 30 percent of the plants fall from the hanging lines, he explained.
"But when there is ice-ice disease outbreak, we are lucky to get around 40 percent only of healthy seaweeds from the farm," Aparri said. The rest would be a loss.
Some seaweed farmers also attribute the decrease in yield to the aftermath of the 2013 Bohol earthquake.
"The shaking of the seabed has caused speculations that upwelling of deposits of hydrogen has also affected the farms," however, Aparri quickly dismissed and said, "it remains to be proven as we routinely check water conditions in farms twice a year."
Recommendations to control ice-ice
Citing parameters, Largo insisted, through his paper titled, "Impacts of Climate change on Eucheuma-Kappaphycus Farming," that the warming of the climate has played a definite role in the disease outbreaks but he told the BusinessMirror that ice-ice can still be prevented.
"We need to have a deeper understanding of the disease," Largo said. "It is not contagious as it is caused by climate parameters."
As it happens mostly during summer, Largo suggested that farmers should go to deeper waters that have optimal conditions for seaweed farming.
On the other hand, Aparri suggested that farmers should have at least two farming areas as part of some management interventions that BFAR Central Visayas has given to seaweed farmers.
"Our advice is not to stick in one area. Farmers are aware when ice-ice breaks out so they just need to transfer the seaweeds, if they are not yet harvestable, to another area that they have prepared," Aparri told the BusinessMirror.
Research for another strain of seaweeds
Aparri said there is a 60 percent return on investment in a normal production of seaweeds, but "it would decrease if we don't find a way to stop or control ice-ice disease."
With the uncontrollable climate change and other causes, there is no other solution but to do mitigating measures. As the head of the recommendatory board for seaweed production, Simbajon told the BusinessMirror that the organization suggested to do a research on new strains of seaweeds.
"We need a new variety of seaweeds that are resistant to this disease," Simbajon said. "This is what we are working on because this is our recommendation to DOST and BFAR because the current variety of seaweeds we are farming today is the same seaweed 40 years ago."
Another thing to look into also is the way farmers plant seaweeds. Simbajon said the type of farming has always been asexual or using parts of the seaweed to grow. "We need to do more research on the way we farm since we also need to produce seaweed that can grow fast and encourage other farmers to go back to seaweed farming."
In addition, Simbajon said that other than research, farmers should also be encouraged as price of seaweeds have went up to P80 per kilo of raw dried seaweed from P40.
Image credits: Stephanie Tumampos