Part One
Recently, top leaders in the technology field, came together to chat during a Fintech Philippines Mixer about the role of technology in real estate.
The three leaders who came together were Mark Vernon (MV), currently starting in The Final Pitch and one of the Fathers of Fintech in the Philippines; Edison Tsai (ET), executive director of Seed In and a leader in crowdlending in the Philippines; and Ida Ceniza Tiongson, president of Opal Portfolio Investments (SPV-AMC) Inc.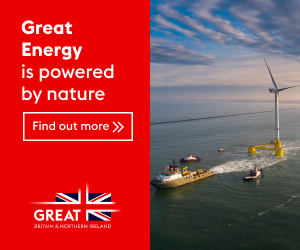 What is your interest in real estate? Smart cities?
MV: I have been buying real estate for a number of years, with variable success. I own properties in six different countries for investment, with accompanied problems, such as transfer of funds for either buying or selling, fees, currency exchange etc., in the last few years I have bought a number of condos in Philippines.
ET: I have been a tech entrepreneur while my partner is a real-estate developer. As his real-estate portfolio increases, we looked at how can we use technology to bring more efficiency for the tenants and visitors.
IT: We wear two hats. We have real-estate assets nationwide apart from being a creditor to several corporations who are in the real-estate business.
As a creditor, we also structure deals with various real-estate businesses ranging from malls, to horizontal (subdivisions) and vertical (buildings) structures. For us to complete our assessment, there is a need to ensure we have thorough understanding of updated/recent developments such as what constructions/projects are happening in the area, interest of investors both foreign and local, checking the market on demand and supply, as well as upcoming regulations e.g., taxes which may affect the local community or industry in general.
What problems can be solved by technology in real estate and smart cities?
MV: Transfer of funds, best done via Bitcoin or a smart contract that releases funds on successful transfer of property, via an oracle that recognizes the fact. No need for lawyers (which can account for up to 1 percent of the price), or escrow.
Payments of fees, taxes etc., with or without smart contact.
Raising of money to buy land, build on land or expand existing real estate.
Fractional investment in real estate — spread your risk over different areas.
Permissioned blockchain use in government record keeping…Or…
The holy grail of real-estate ownership — property records stored on the blockchain, owned by the user with control of transfer to other users without intervention by government. This will prove difficult unless governments can be guaranteed a way of receiving their cut of any proceeds, but could be governed by smart contract.
ET: Our team envisioned Limestone Network to be the final solution that resolves existing challenges faced by governments, real-estate developers and estate management service providers. When Limestone Network is implemented into a real-estate project or existing infrastructure, it will allow the facilities management to be taken to a simpler yet more secured level. Businesses, retail shops, building facilities, consumers, tourists and the daily visitors would be able to interact with each other in a smarter and more effective manner to provide a meaningful smart city experience. Some of the use cases that Limestone is rolling out includes a digital passport, payment solutions and an Open API for blockchain developers to build on top of us.
IT: Technology has played and will continue to play vital role in real estate. In fact technology is predicted to increase exponentially given the weaknesses and problems continue to be faced by the industry. Technology can help lessen or even solve critical problems as we have seen in some countries. Problems include wrong information, fake titles, lack of transparency, late information, lacking data, etc.
Marketing—Easier to reach desired target market. For example if say targeting AB market, data needed may include say who are the top professionals and so on. Getting the right data at the right time means that you have high probability of success. With technology, data gathering and matching demand and supply make life easier to hone on specific target market.
Credit information—the fast and efficient CI information provide easier study on client's creditworthiness especially for those who wish to avail themselves of real-estate financing. This means it becomes easier for us to assess with updated information whether a particular client may have better chance of being able to repay if properties are purchased by them say on installment basis.
Project plan—what is becoming popular is for projects to have an app. This means users can assess what the project is about, the completion and amenities project is offering. With app, it can also provide update to clients. Its good for consumers having access to information about the project and what projects can offer which makes decision-making on closing deals faster. Palatability to the market is better appreciated and that means better business.
Payment system arrangement—Digital payment arrangement can now be made and becoming more popular. It saves client from tedious physical transfer of funds to transferring digitally without leaving your location.
Smart cities—in the government's pipeline is Teching-Up Philippines 150 cities. One of the plans of this project is to have technology assist in having consumers and businesses access to information. Information of which can help in decision-making where to buy, sell, develop in cities which fits consumers requirements. This will make not only the cities competitive but also investor friendly.
Information gathering—Voluminous paper and paper trails can be lessened by the use of blockchain or saving information via cloud.