A sovereign credit rating is defined as "an independent assessment of the creditworthiness of a country or sovereign entity. Sovereign credit ratings can give investors insight into the level of risk associated with investing in the debt of a particular country, including any political risk." These sovereign credit ratings are usually essential for countries that want to access funding in international bond markets or want to attract foreign direct investment. Sovereign credit risk looks into the likelihood that a government will be unable or unwilling to meet its debt obligations in the future by examining its debt service ratio, growth in domestic money supply, import ratio, among others.
The ideal is to get investment- grade rating. Standard & Poor's investment grade is "BBB-" or higher. Below this grade or a "BB+" or lower is deemed speculative. Moody's investment grade is "Baa3" or higher. A rating of "Ba1" and below is non-investment grade. An economic outlook is also assessed as either positive, negative or stable. In 2014, Moody's gave the Philippines a credit rating of "Baa2" with a stable outlook. Fitch, in 2017, upgraded the Philippine's credit rating to "BBB" from BBB-. In 2018, S&P gave the Philippines a credit rating of BBB with an outlook of positive. All investment grade.
Credit rating agencies would include the big three—S&P, Moody's and Fitch Ratings. But there are other credible rating agencies as well, such as China Cheng Xin International Credit Rating Co., Dagong Global Credit Rating, DBRS (the world's fourth-largest rating agency), and Japan Credit Rating Agency.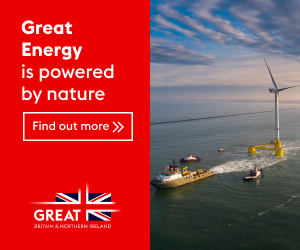 General rule
Generally, companies cannot have a rating higher than the credit rating of the country where they operate in—even if the company is a better credit risk than its home country. Corporations generally are not allowed to "pierce the country ceiling." Credit rating agencies rarely give ratings to local government levels and private companies that are higher than that of the country's sovereign rating because credit rating agencies perceive that the performance of institutions within a particular sovereignty is largely dependent on the country's economic performance. This is called the "sovereign ceiling" policy. This policy is based on the belief in the direct correlation, let us say, between sovereign crises and corporate defaults.
Exception
This mindset of sovereign ceiling policy is not absolute. A sovereign default does not necessarily imply a default of the corporates. It has been noted that "the greater a company's international diversification, the less likely it is to be affected by a weakening environment in its home country." S&P has, in fact, gone to the extent of stating that it "long ago rejected the notion of constraining all ratings at the level of the sovereign rating." S&P has even given some 100 issuers worldwide ratings above the sovereign. In the US, Microsoft and Johnson & Johnson (J&J) have received credit ratings higher than the rating of the United States, their home country. In August 2011, S&P downgraded the United Sates debt from "AAA" to "AA+," the second-highest rating. In other words, Microsoft and J&J are seen as having a lower credit risk than the US government.In doing so, S&P is, in effect, saying: "The entity's debt-servicing ability is superior to that of the sovereign, and that, ultimately, if a sovereign foreign currency default occurs, there is no appreciable likelihood that the issuer or issue will default."
Fitch, on the other hand, determines on a case-by-case basis whether and by how much a corporate can be rated above its sovereign. Fitch believes that corporates can be rated above the sovereign. In certain cases, however, Fitch believes "it is impossible to completely de-link structured finance ratings from the credit worthiness of the relevant sovereign."
While the sovereign ceiling policy is the rule, the question is at what stage would a credit rating agency be willing to give a rating higher than the sovereign rating? S&P has proposed to stress test corporate ratings with hypothetical sovereign default scenarios, unless the sovereign has a sovereign foreign currency rating of "AA-" or higher. It also proposed applying a cap on the number of notches (four notches) above the sovereign rating that a corporation can be rated. Finally, it also proposed that such cap be determined by the "transfer and convertibility risk" of the subject sovereign. T&C risk is "the risk that capital and exchange controls may be imposed by government authorities that would prevent or materially impede the private sector's ability to convert local currency into foreign currency, transfer funds to nonresident creditors or both." This risk does not exist in the eurozone because of the
common currency.
Relation of country risk to insurance sector
Interestingly, the insurance sector and its assets have "high" sensitivity to country risk, which means they are highly sensitive to a combination of economic volatility and potential changes in the legal and regulatory environments. Life insurers, life reinsurers, savings-based health insurers and composite insurers with a majority of life liabilities are considered as highly sensitive, because their business is heavily influenced by the pace of wealth accumulation in a country and because a significant share of assets tend to be invested in domestic government debt and domestic bank deposits.
Dennis B. Funa is the current insurance commissioner. Funa was appointed by President Duterte as the new insurance commissioner in December 2016. E-mail: dennisfuna@yahoo.com.