I HAD a chat with the leaders in the real-estate industry, veterans all of the Urban Land Institute's Asia Pacific Learning Conference.
It's my first time to attend this year and can't wait to join Team Philippines as we learn from the best practitioners in the region when it comes to building better and more sustainable communities.
This year, China's real estate and economic power house Shanghai hosts the 2019 ULI Asia Pacific Summit which will be held from June 11 to 13.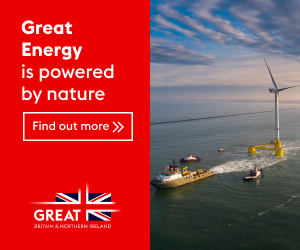 I have always aspired this for Manila—the juxtaposition of a frenetic and dynamic real-estate market side by side with the historic riverside communities (yes the Philippines was once the Venice of SEA).
The theme for the summit is bold and audacious, a promise to "Deliver a Sustainable Future," with the Chinese economy as the back drop of what is the Asian Decade in real estate.
Admittedly there are head winds—trade tensions versus China, real or imagined, financial institutions restricting access to new credit for real-estate purposes, sustainability being the new mark for stability and not new growth.
As I am equally passionate about real estate as I am about technology, I am excited to experience the fascinating world of "China-tech." As mainland innovators continue their quest for a middle ground between technology and humanity, we ask: where is this trend heading and what will the impact be for future generations, both in China and globally?
This year's keynote speaker is Wang Jian, chairman of Alibaba Group Technology Committee, founder of Alibaba Cloud, honorary mayor of Yunqi Cloud Town and Xuelang Town and the Volunteer of 2050, who will speak on Technology and Humanity—What is the Future? Wang is a tech-sector legend whom Jack Ma famously described as "crazy" for suggesting Alibaba develop mobile cloud technology which, of course, it then did.
Before joining Alibaba, Wang served as deputy head of Microsoft's Asia research institute standing committee. Before that, he was a professor of Psychology, doctoral adviser and department head at Hangzhou University and Zhejiang University. In 2014, he was listed as one of the China Central Television Top 10 Nationwide Science and Technology Innovators of the Year.
Today, with China planning to build a $1-trillion AI industry by 2030, Alibaba has already made huge advances in this area. But current tech is only the beginning—our industry looks to the future as the company continues to develop its cloud-based AI platform.
How can technology be used to merge the human and digital worlds? How are recent technology advances changing the way urban spaces are developed? Other topics tackled in the summit include the future of Urban Housing, Growth and Opportunities in Asian Emerging Markets, Climate Change and Resiliency: Protecting Against Nature's Risks and How China's Supercity Clusters can provide a driving force for economic growth.
As it's my first time, I thought I would chat with veterans, Buds Wenceslao (BW) chairman of ULI, Charmaine Uy (CU) chairman of Daiichi, Mikko Barranda (MB), cofounder of Acceler8.
1) When was the first time you attended a ULI Asia Pacific?
BW: 2016—Singapore ULI Asia Pac
CU: The first time we attended was the 2017 conference in Singapore.
MB: The first time I attended the ULI Asia Pacific Conference was back in 2014 in Hong Kong and I have been attending the conference every single year since then.
2) How did it affect your local practice?
BW: I was able to see a different definition of placemaking in terms of a local context with international standards.
CU: As a developer, we constantly innovate how we design and develop our buildings. The ULI Asia Pacific conference is a melting pot of new ideas and innovations in property development, real estate and architecture, and attending the conference gives us a wider view of the latest trends and technologies that we can perhaps apply in our future developments.
MB: The summit brings together the entire spectrum of senior real-estate practitioners under one roof from developers, consultants, urban planners, architects and even government officials. The summit is a great avenue to connect and learn best practices from real-estate peers in the region. Also, the content produced and speakers invited each year is an opportunity to learn about global shifts and trends in the market and how we can prepare, apply or take advantage of this in the Philippines.
3) What's your most memorable study? What did you take away from it?
BW: My most memorable study tour was this mixed-use development in Singapore which married transport orientation, heritage preservation, office, hotel and retail. Most important, public space was a major element of the projects which allowed the public to penetrate the entire project like a sieve connecting different areas of the city. My most important take away from it is that each project is part and parcel of a city. A city is organic and every building/project is like an organ that has a symbiotic responsibility not just to its neighbors but to the entire city development. Finally, and most important, real estate's primary benchmark for success is how it relates to the people that use and interact with them.
CU: The tour of the Jurong Innovation District in Singapore was a very memorable experience. It was like peeking into the future—a township integrating academe with industry, with spaces for living and playing, and spaces where people can learn and collaborate at the same time.
MB: The most memorable study tour for me was in ULI Tokyo back in 2014. Attendees were given the privilege to visit Marunochi District developed by the largest developer in Japan the Mitsubishi Estate. Marunochi is an area stretching from the grounds of the Imperial Palace to Tokyo Station and home to nearly 4,000 companies.
4) What can we expect in the Asia Pacific conference?
BW: You can expect to learn about internationally relevant topics with speakers and thought leaders at the top of their game. You can expect to see/visit world-class projects, through study tours, in the eyes of the owner-developers. It is also interesting and educational to hear the "parti" or central concept of the specific projects from the principal architects themselves. Finally, you can expect to connect, meet and network with real-estate decision-makers and practitioners from different regions.
CU: For this year's ULI Asia Pacific conference, we expect to be connected with the leaders in the world of real estate, to learn from them as well as to share our experiences with our peers.
MB: I expect the conference to be another unforgettable experience for anyone as this will be held in Shanghai. Also, I was given the privilege and honor to be invited to panel in the upcoming ULI Young Leaders Forum. The discussion will revolve around millennials and their impact on design, work and the urban environment. This would be a good opportunity to not only represent ULI but also the Philippines.
5) Who would you say the event is most useful for? Planners? CEOs? Finance? Architect?
BW: It's useful for anyone who is interested in real-estate development and see all the elements and factors affecting the broader regional context. This year's theme is delivering a sustainable future. This crosses the entire real-estate spectrum of placemaking, sustainability, proptech and even the economic and political milieu of how the Belt and Road Initiative is having a compounding effect of development in the Asia-Pac region.
CU: We think the conference would be useful to CEOs, planners and architects who are planning their next developments. Like us here in Daiichi Properties, we hope that other developers, planners and architects would learn together with us, and raise Philippine property developments to the next level.
MB: It would be useful to meet with developers and institutional investors looking to invent or setup operations in the Philippines.