The subtle ray of light passing through the floor-to-ceiling window of your hotel room was enough to wake you up. You unhurriedly slipped out of the covers of your bed, put on the white cotton robe, and stepped out of your balcony to get a glimpse of the morning sun peeking through the famous Taal volcano.
While enjoying the view, you noticed a small gathering of people in the garden. The music then began to play and a woman in a dainty dress walked down the aisle. The sky was immaculate, and indeed, the sun rising from the east is a witness to her dream wedding.
For 80 years, Taal Vista Hotel (formerly known as Taal Vista Lodge) has always been a go-to venue for couples who want to tie the knot in a seemingly pristine location overlooking the Taal Lake. Yet, apart from the breathtaking view, this hotel offers a rich history that has touched many people's lives through the years.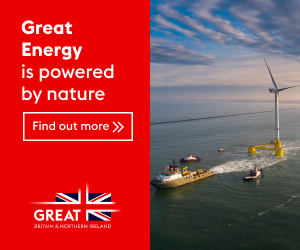 Jan Noel L. Vero, senior events manager of Taal Vista Hotel, takes pride of the hotel's premium services, especially when it comes to their wedding ceremony packages.
"For us, it's all about continuously improving our standards and also catering to different kinds of guests. We maintain our good reputation by keeping the trend applicable to all genres of clients."
Inclusiveness
Despite the classic vibe of this 8-decade old hotel, it has embraced both the traditional and modern world. In fact, Vero mentioned how Taal Vista Hotel welcomes couples of all ages, religions, and gender. Last month, Vero even helped host the hotel's first ever LGBT wedding.
"Taal Vista Hotel is one of the hotels that accept LGBT communities when it comes to special events. We have many proposals already. "
With a team of experts under his wing, couples can rest assured that their dream wedding will come true, no matter what theme they have in mind.
What to Expect
Organizing a wedding isn't a walk in the park, especially if you are very meticulous about the details. However, working with people who know their craft can make things a lot easier. For instance, Taal Vista Hotel lets you work with their specialized team who handles meetings and celebrations.
According to Vero, the process begins at the inquiry. Together with the prospective client, they will discuss the available packages like the Classic and Contemporary bundle.
For the venue, the elegant Sampaguita is a favorite option since it can easily accommodate up to 330 guests. It's also highly accessible since it's located on the ground floor with direct access to the main lobby. For a much bigger crowd, the high-ceiling Grand Ballroom, which leads directly to the covered terrace overlooking the panoramic view of the Taal Volcano, can house up to 1,000 guests.
Furthermore, couples can also upgrade from indoor to outdoor venue with a backup location, either tent or ballroom.
Apart from the ceremonial preparation, Taal Vista Hotel also offers an excellent selection of buffet menu. Indeed, you can count on this leading hotel in Tagaytay to prepare the best dishes in town.
Wedding Expo 2019
To showcase what Taal Vista Hotel has to offer, Vero invites couples to participate in the Wedding Fair 2019. Guests will have a chance to witness extravagant wedding setups and score discounted packages from reliable wedding suppliers. They can also win exciting prizes and freebies by just visiting the hotel's Ballroom 1 and 2 from 9:00 AM to 6:00 PM.
"Attending the Wedding Fair will let them see for themselves the actual setup of a usual wedding ceremony or reception. This will help them make the right choices and plan their wedding better. Of course, we'll help them along the way if they choose to make an early reservation."
Taal Vista Hotel Through the Years
Built in 1939, the English Tudor Mansion-style hotel has captivated the hearts of many travelers from all around the country. Taal Vista Hotel's most famous guest, who will later own the lodge himself, has a fair share of memories while minting his newly established business, a soon-to-be empire. The story goes that Henry Sy Sr. would sit near the Magnolia tree while enjoying the view of the Taal Volcano.
Today, Taal Vista Hotel has 262 rooms in the Mountain and Lake Wing. It also has 12 function rooms plus four ballrooms. Guests may also enjoy different amenities and facilities, including a fitness center, outdoor pool, and a view deck.