COMMUNICATION professionals are expected to be prime examples of how people can readily connect with their target audiences, whether these belong to their immediate circle of friends and associates or these are people they want to reach through business communication campaigns like advertising, marketing, public relations or digital programs.
Effective communication and fine business behavior are first demonstrated in the workplace.
Based on a recent research study conducted among 811 office workers, Ayaz Nanji, an independent digital strategist who is also a research writer for MarketingProf, flagged the most unacceptable communication habits in the work setting: using a speakerphone in shared spaces, gossiping, using all caps in e-mails and replying all to e-mails.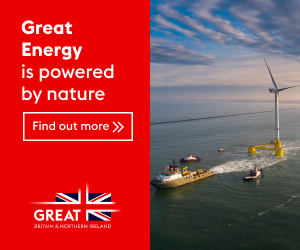 Other bad habits cited by this study are discussing politics, not silencing the cell phone, sending e-mails to the entire team, talking on the phone while in the bathroom, improperly using bold or italics and sending joke e-mails to the team.
While I agree with some of Nanji's observations, one might argue that such behavior is commonly noted in the Philippine setting and is considered quite tolerable—although not necessarily correct—most of the time.
Still, I believe that Nanji's findings can be useful if we put these in the proper perspective. Let me share how:
1 Is it proper to use a speakerphone in shared spaces? No, not when you're in a co-office workspace and there are other people around that you don't know. Strangers must not be made privy to your business discussions—they would likely feel more uncomfortable than curious about the goings-on in your office. Other places where using your speakerphone is a no-no: restaurants, beauty salons, small retail shops, crowded elevators, P2P buses or other public conveyances.
Yes, it may be appropriate to use a speakerphone when you're confined to a closed room in your office and you need to talk to a client or supplier who may be out of the country, especially if you don't have teleconferencing facilities. If there is official business to be discussed that requires a group to participate, using a speakerphone is not only acceptable, but necessary.
2 Should gossiping be allowed in the workplace? No. Discussing the lives of your clients, your coworkers, your competitors or your perceived foes, and even the titillating details of celebrity scandals you happen to pick up from social media is a counterproductive habit that must be discouraged at any time. Gossiping becomes especially intolerable when it concerns a workmate's personal affairs or a client's foibles or a mishap that a coworker has had that sends you snickering about how they probably deserve it after being one of the most difficult people you've ever worked with.
But…Yes if your "tidbit" from the rumor mill helps serve up novel and creative ideas that your team could use in crafting a specific campaign. Reports from the trenches often spawn unique and innovative concepts around which memorable campaigns are made. Even the random event or celebration can offer outstanding opportunities for promoting your product, your client or your advocacy.
3 Should you use all caps in all your e-mails? No, because using all caps is the digital version of shouting and is, therefore, considered rude or abrasive.
No, if you're simply working on your regular, official, and client correspondence.
No, if your e-mails are read by or copied to global contacts or recipients because they are not accustomed to using all caps even as an expression of joy or emphasis.
In the local setting, an exception might be when a superior or senior executive is in pep-talk mode, encouraging the e-mail recipient with messages like: "GOOD JOB!" or "EXCELLENT WORK!" or "WE CAN DO THIS!" The use of all caps conveys the superior's approval that, I believe, a staff will appreciate.
Still on e-mails: Is it appropriate to use emoticons like smileys or GIFS in official e-mail correspondence? No, if serious business is being discussed. But emoticons do no harm when used in casual and friendly correspondence. You can bend the rules a little bit as long as it's meant for positive reinforcement.
4 When can "reply to all" be used in your e-mails? I think "replying to all" is a function we resort to when our message is relevant or useful to the other recipients in the list. But if your message is meant for someone's eyes only, you may drop the other names in the thread.
5 Not putting your cell phone on mute. This to me is one of the most annoying habits that people in the workplace often take for granted. I must admit that I've overlooked this rule quite a few times, so that whenever my phone rang during a meeting, I'd hastily turn it off.
I distinctly remember this anecdote concerning a top company CEO who reportedly sent his subordinate's cell phone flying across the room when it rang in the middle of a meeting. This happened years ago when cell phones were still a novelty, so I guess the temperamental CEO was simply making a point about focusing on the meeting.
Today, however, cell phones are considered an appendage of yourself and there is always the likelihood of urgent messages coming in. Please set your gadget on silent mode, of course, and just check it out discreetly from time to time.
Never read a message or take a call when someone is making an important point. That is rude. If you are expecting an important message, just courteously ask to be excused and step outside to do what you need to do.
At this point I'd like to give my personal opinion on one particularly sensitive or tricky issue that was likewise identified by Nanji's study:
6 Discussing politics. In the Philippines, we live and breathe two things: politics and show business. Nearly everyone—from the enclaves of the rich to the seedy neighborhoods of the Metro—has a mouthful to say about politicos or artistas. Chatting about controversial personalities per se is neither reprehensible nor distasteful, but only when done during break times.
And again, snippets of information on newsmakers from the political and entertainment arenas are occasionally helpful when planning certain publicity and marketing campaigns, so we can't—and should not—rule these out completely.
In fact, communication professionals can become better advisers or consultants to clients when they are able to navigate the twin worlds of politics and show business.
PR Matters is a roundtable column by members of the local chapter of the United Kingdom-based International Public Relations Association (Ipra), the world's premier association for senior communications professionals around the world. Joy Lumawig-Buensalido is the president and CEO of Buensalido & Associates Public Relations.
PR Matters is devoting a special column each month to answer our readers' questions about public relations. Please send your questions or comments to askipraphil@gmail.com.
Image credits: Illustrations by Elbert Or taken from the book Pinoy Manners, 2016