Renewable energy may be one of the government's new top sources of investment, but industry players have complained it is difficult to develop clean power projects in the Philippines largely due to bureaucratic red tape.
Renewable Energy Association of the Philippines President Erel B. Narida lamented the procedure for getting a project approved is just too tight. He cited, for one, putting up utility farms, which requires over 250 signatures from energy and environment officials, as well as from local government executives and stakeholders.
"Under the regulatory process, it is really by the numbers, so you have to follow all of that. If you are building a utility farm, some of the developers say you need about 250 signatures in order for that to be on the ground. If one official did not sign today, you cannot finish it in a year," Narida told reporters on the sidelines of a business forum last week.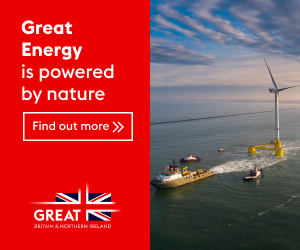 "The regulations are just too tight because [the government wants] to protect the consumers. Little by little though, the regulatory process is changing," he added.
In spite of the restrictive procedure, Narida urged renewable energy investors to just adhere to the entire process, as it will only create complications if they do otherwise. "Any investment who would like to come here, we always advise them: follow the process. It would take time, but you are more secured doing that," Narida said.
Further, Martin Henkelmann, executive director of the German-Philippine Chamber of Commerce and Industry, said another problem developers face is the difficulty of getting the necessary technologies here.
"Some of the machines needed for the projects, they are quite complicated. There arise issues on the side of installing them, but also sometimes in getting the equipment. It is quite a typical issue. We probably would have to look at each project and see where the problems arise, where the obstacles arise," Henkelmann said in an interview with reporters.
"The thing is it is not importing a normal [unit]. They are very tailor made, made very specific. There is a criteria, there is energy involved, electricity involved, so a lot of things have to be standardized and tested," he added.
Last week seven German power firms in a business forum presented their portfolio to an audience of local firms in search for investment partners. Most of them are engaged om renewable and efficient energy systems, of which many are providers of solar power technologies.
The investment climate for renewable energy is favorable for the German delegation, as the government has been approving power projects left and right.
Power projects made up nearly two thirds of investments approved by the Board of Investments from January to April. BOI approvals of energy projects after the first four months of the year stood at P185.4 billion, which is 64.66 percent of the investment body's total for the period.