THE regeneration of Poblacion has become a passion project for many, including myself. The renewed interest in Poblacion in terms of urban planning happened because in spite of the area's popularity as a go-to place for hanging out and having fun, there are issues that need to be addressed in order for it to further thrive as the hippest place in the Metro.
A couple of weeks ago, I wrote lengthily about the plans that are afoot in the regeneration of Poblacion. A major part of this initiative is the holding of a pitch fest aimed at drawing out the most creative and innovative ideas that can help in the Barangay Poblacion project.
The ULI Challenge
At the center of the Poblacion urban revitalization efforts is the Urban Land Institute. ULI is a nonprofit research and education organization with offices in Washington, D.C., Hong Kong, London and Frankfurt. Its mission is to provide leadership in the responsible use of land and in creating and sustaining thriving communities worldwide.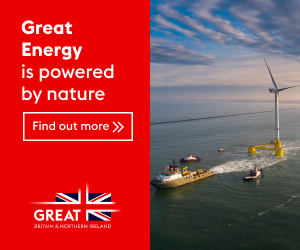 ULI spearheaded the Urban Innovation Challenge in which entrepreneurs, professionals and innovators were invited to propose innovative solutions to the challenges of Poblacion. These challenges, which are common to many rapidly urbanizing communities, include the lack of affordable housing solutions, pollution, safety and security, traffic congestion and parking deficiency, and gentrification.
The pitchfest ran in conjunction with the efforts of ULI's Technical Assistance Panel (TAP), an all-volunteer group of experts that will be offering advisory services to the Poblacion initiative.
ULI conducted the Urban Innovation Challenge in partnership with the Manila Angel Investors Network (MAIN), the largest network of committed independent and private investors in the country.
The participants of the Urban Innovation Challenge had to address certain defined pain points. For instance, navigation and infrastructure pain points include traffic congestion, lack of parking, walkability and access to public transit.
Crime pain points include safety and security, noise management, crime reduction, and drug abuse. Environmental pain points include pollution, solid waste management and flooding. Economic pain points, in turn, include security of tenure, ease of doing business, affordability and rising rent, unemployment and poverty, informal settlers, and other obstacles to tourism.
Sociocultural pain points are those that involve community displacement as well as the failure to preserve identity and cultural traditions. The last one is particularly important since Poblacion is regarded as the cultural and heritage district of Makati.
Serving as judges to the final round of the challenge are Angkas Head of Regulatory and Public Affairs George Royeca, Dwayne Samarista of the Makati Museum and Cultural Office, and AECOM Vice President for Strategies and Development Sylvester Wong. Royeca and Wong also took part as members of the ULI Technical Assistance Panel.
Uproot: Solving access to food, tourism
During the ULI Philippines Real Estate Technology Summit on April 4, the Urban Innovation Challenge participants delivered their pitches in front of the judges and all the participants of the summit.
After thorough deliberations, Uproot Urban Farms by Robi del Rosario was named the winner. The project aims to establish urban vertical farms that grow a huge diversity of specialty crops for the benefit of restaurants, hotels and households in Poblacion.
Carrying the slogan "No Filipino should be hungry," Uproot Urban Farms has both B2C and B2B elements, catering to individual buyers and establishments that need fresh produce for their business.
Carrying the belief that the future of food will grow in local communities across Poblacion, the Uproot project aims to address the problems of access to food, particularly fresh vegetables in the densely populated Barangay Poblacion. Moreover, the Uproot Grow Hubs will also help entice people from other cities to visit Poblacion and buy their fresh produce there, thereby also enhancing the district's food tourism.
On the average, fresh leafy green vegetables lose up to an average of 70 percent of their nutritional value even before reaching your dinner plate. Uproot Urban Farms's proposed premium-quality, pesticide-free, non-GMO greens are grown in indoor, vertical farms right at the heart of Poblacion, thus ensuring fresher vegetables for the community. It is hyperlocal at its best.
The best thing about Uproot in the context of the Poblacion regeneration, however, is that it focused on pain points that are often overlooked by urban planners who prioritize the more obvious issues of traffic, parking, overpopulation, and safety and security.
While mobility issues in Poblacion are being seriously considered by transport experts like Angkas, other pain points also need to be addressed. For this, the Uproot truly deserves merit for focusing on what many did not. In fact, Uproot Urban Farms's innovative concept can be implemented not only in Poblacion, but in any city here in the country, paving the way to democratizing food for every Filipino.
The future is regeneration
The Poblacion regeneration project admittedly still has a long way to go. The good news is that things are coming together, stakeholders are chiming in, investors are seriously considering, and champions such as ULI, AECOM, Angkas, and a few other experts are doing their share.