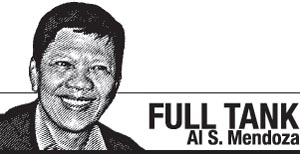 THE Used Trucks Rebuilders and Importers Association of the Philippines (UTRIP) is in danger of folding up on June 30 this year.
That is, if the government will fulfill its threat to impose a rule that UTRIP finds impossible to comply with.
Affected are some 50,000 highly skilled workers employed in 300 companies dealing with rebuilding trucks nationwide.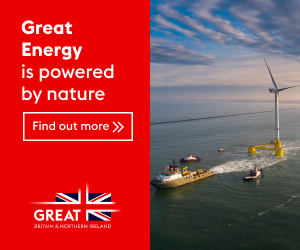 Curiously, the truck rebuilding industry was conceptualized by the government in 2003 through Department Order 08-03, which was issued by the Bureau of Import Services of the Department of Trade and Industry (DTI).
UTRIP has grown into an association of 25 companies operating in Metro Manila under the Confederation of Truck Rebuilders and Importers Association of the Philippines (CTRIP).
UTRIP President Jaime Vicente said: "The government has vigorously encouraged us to invest through Executive Order 156, better known as the 'Comprehensive Industrial Policy and Directions for the Motor Vehicle Development Program' in 2002."
In July 2018, the DTI-FTEB required the submission of Emission Test Results of rebuilt/imported used trucks from the countries of their origin, attesting that they have passed the Euro 4 Standard before a Certificate of Authority to Import (CAI) covering an imported used truck can be issued.
A series of dialogues ensued, after which it was determined that obtaining Emission Test results from their country of origin especially the CKDs (Completely-Knocked-Down) units would be an extremely difficult, if not impossible undertaking.
"If truck rebuilders are required to import only CKD trucks that have passed Government standards, then what is there for us to rebuild?" asked Vicente.
He said UTRIP members are responsible and safety-conscious used truck rebuilders.
"We import CKD trucks from Japan, Europe and the US, and transform them into Completely-Built-Units [CBUs]," Vicente said. "The resultant vehicle would then approximate the condition of a brand new unit."
UTRIP will showcase its rebuilt trucks on May 17 and 18 at the Metrotent at Metrowalk in Ortigas Center. It is open to the public for free.
Letter to Sec. Tugade
THE following is Vicente's letter on 18 December 2018, to Transportation Secretary Arthur P. Tugade.
Dear Sir,
We refer to the second paragraph of an unnumbered memorandum issued by erstwhile USEC for Road Transport and Infrastructure, Hon. Thomas Orbos in relation to the implementation of Department Order 2017-009, to wit; "This policy also covers the ban on using rebuilt units which are being registered as current year models."
Our association consists of used truck rebuilders, mostly of small- to medium-scale companies, but not counting quite a few who grew to be large scale 15 years from the industry's onset.
It is the industry which the government itself conceptualized in 2003 through DTI BIS DAO 08-03 by the Department of Trade and Industry, Bureau of Import Services (DTI-BIS).
It is an industry on which the government vigorously encouraged us to invest in following its introduction, in which the pioneer members of our association obliged, in the advent of the implementation of Executive Order 156 or the "Comprehensive Industrial Policy and Directions for the Motor Vehicle Development Program" issued in 2002.
And now, or 15 years hence, it is indeed a marvel at how this industry metamorphosed from a literally backyard operation, to a full blown, Filipino- owned and -controlled automotive industry, generating multibillion pesos in investments, providing tens of thousands of direct-hire, highly skilled workers.
It cannot therefore be denied that we are the government's off-springs.
We have not sought, nor been given incentives other than those originally offered us.
Our industry is now a significant partner of the government in a wider arena of nation-building, albeit without much fanfare.
The policy then of depriving a Certificate of Public Convenience (CPC) to even a newly rebuilt unit spells utter disaster to an industry the government itself created.
This is so because close to 80 percent of our market comes from operators of trucks for hire (TFH). Sadder still is, it seem to conclude that a rebuilt used truck coming out of our production lines is just as good as an un-rebuilt 15 year or older one, thus, no longer safe to be operated on the roads.
In view of the foregoing, allow us to respectfully submit herewith our industry's declaration detailing our position, as well as our prayers vis-à-vis your Department Order 2017-009, for your perusal.
Finally, we wish to convey our deepest appreciation to your office, especially to Intelligent Transportation Systems Engineer Titus James Ragragio, for giving us the opportunity to introduce who and/or what we are as an industry, through a presentation we were allowed to make before him last Wednesday, Nov. 28, 2018.
Thank you so much, Honorable Secretary, for your attention.
Very truly yours,
Jaime C. Vicente
President, UTRIP
PEE STOP The sixth season of the Vios Racing Festival went off to a smashing start on April 28 at the MOA Racing Grounds, with no less than Satoru Suzuki, the president of Toyota Motor Philippines, gracing once again the occasion as no less than the event's grand guest and main speaker. Cheers!…I note with pride the heart-warming promotions of my Toyota buddies Sherwin Chua-Lim, Carlo Ablaza, and Elijah-won Marcial, who is back as a top gun at TMP's Marketing Division. Wow!…And to Carlo Nemo, mabuhay ka!