THREE new policies ensuring the protection and better welfare of Filipino workers here and abroad were signed on Wednesday during the government's Labor Day Celebration in Pampanga.
Among those signed was the much-awaited joint guidelines of the Department of Labor and Employment (DOLE), Department of Justice (DOJ), Bureau of Immigration (BI) and the Bureau of Internal Revenue (BIR) "harmonizing" government policies in the issuance of Special Work Permits (SWP).
SWP is issued by the BI to foreign nationals (FN) who will be working in the country for less than six months.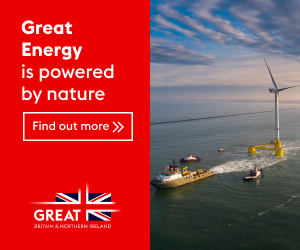 Under the new guidelines, only FNs in identified 14 occupation groups may now avail themselves of the SWP.
The occupations under the so-called white list include professional athletes, coaches, trainers, and assistants; international performers with exceptional activities; artists, performers and their staff; service supplies; treasure hunters; movie and television crews; foreign journalists; trainees assigned in the government institutions; lecturers; researchers, trainers, and others pursuing academic work; religious missionaries and preachers; commercial models and talents; culinary specialists and chefs; professionals; and consultants and specialists.
Labor Secretary Silvestre H. Bello III said FNs with occupations not included in the list like construction workers will now no longer be allowed to apply for an SWP.
Tax-related requirement
The six-page issuance also makes Tax Identification Number (TIN) a pre-application requirement for all FNs applying for all work permits issued by the government except for Special Temporary Permits issued by the Professional Regulation Commission (PRC).
Permits, where TIN is a mandatory requirement, include SWPs; Alien Employment Permit (AEP); and Provisional Work Permits (PWP).
"There was a time, I think in 2016, when BIR issued [a new policy] making TIN not a requirement in the issuance of new applications for AEP. We only require it for AEP. BIR replaced that policy through a letter they submitted to Secretary Bello. This became our basis for our new issuance," Tutay said.
Lawmakers blamed the BI's lax issuance policy for the surge in the number of FNs in the country.
The DOLE-DOJ-BI-BIR issuance will take effect 15 days after being published in a newspaper of general circulation.
Longer leaves
Also signed yesterday was the new implementing rules and regulations (IRR) of Republic Act (RA) 11210 and the Expanded Maternity Leave Law.
The IRR said the 105-leave benefit provided by RA 11210 could be availed of by female workers in the public sector, private sector, informal economy, voluntary contributors of the Social Security System (SSS) and female national athletes.
Those who will be qualify under the provision of the Solo Parent Welfare Act will be entitled to another 15-day paid leave.
Employers who violate the provisions of RA 11210 will be fined not less than P20,000 nor more than P200,000.
The IRR will take effect immediately even if it has yet to be published, since such immediate effectivity is stated in RA 11210.
Institutional certification
Finally, Overseas Workers Welfare Administration (OWWA) and the Technical Education and Skills Development Authority also finalized a memorandum of agreement (MOA) for the certification of OFWs.
The new accord strengthens the coordi-nation between the two agencies in providing skills training and certification even while they are abroad.
It designated OWWA to primarily promote skills training for OFWs, while Tesda will handle the training modules as well as maintain the database of OFWs, who availed themselves of the program.
"Bringing Onsite Assessment Program [OAP] and skills training to countries where OFWs are located, prioritizing assessment and certification, or have referred to local job opportunities," the five-page MOA said.
The five-page MOA, which will be in effect upon signing, will be valid for two years subject to renewal by the concerned parties.
Image credits: Nonie Reyes