POBLACION has always had a special place in our hearts. Not only is it one of the most important commercial districts in Makati City, second only to the Makati CBD, it is also the seat of government where all the political happenings take place.
For many of us, Poblacion is a place we've gone to, at one time or another, to hang out, unwind, or have some good, old-fashioned fun.
The slow gentrification of Poblacion has transformed a once-idyllic barangay into a busy commercial area. And as in many cases of urban transformation, the change has always been seen as a double-edged sword by many of its residents.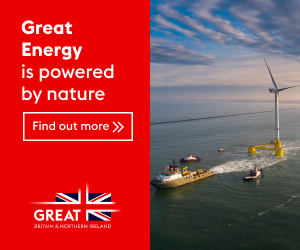 While Poblacion's development brought with it an entertainment scene that's second to none, a vibrant art community that manifests in its numerous galleries, modern food havens for the gastronomy-inclined, and a host of pubs and bars for the weary Makati executive; it also came with issues: heavy traffic, a dire lack of parking areas, mobility concerns, displacement and noise pollution.
Barangay Poblacion is all of 103 hectares and has a population of over 25,000. According to many, although Poblacion has transformed into an important business district that provided countless jobs to locals, it has also become less livable for residents.
Regeneration as solution
The good news is that some urban planning experts and mobility thought leaders, through an Urban Land Institute Technical Assistance Panel (TAP), acknowledged these issues and have made Poblacion a case study in urban regeneration.
One such collaborator in the Poblacion case study is AECOM, an American multinational engineering firm that provides design, consulting, construction and management services. Together with the research arm of JLL and data analytics company Thinking Machines, the TAP explored how Poblacion can increase it livability and enhance its viability as a business hub. Sylvester Wong, vice president for Strategies and Development at AECOM, discussed the Poblacion Technical Assistance Panel during the recent Urban Land Institute Real Estate Technology Summit.
Wong and mobility advocate and Angkas head of regulatory and public affairs George Royeca sat on a panel that discussed the regeneration of Poblacion and the possible developments that can be done in the area to make it both a more dynamic business district and a more livable place of residence.
"We aspire to help people rethink their communities by using available data to unlock creative solutions to urban problems," Wong noted. "And we see Poblacion as a very interesting case study in terms of how to address issues brought about by commercial development," he added.
In his presentation prior to the panel discussion, Wong described Barangay Poblacion as "impossibly hip," "gritty, raucous, crowded and fun." He acknowledged, however, that the issues that arose due to its urbanization are hurting both the businesses and the residents in the area.
Wong revealed that they have sat down with local officials and other stakeholders to feel the current pulse of the district. "We aim to engage every crucial stakeholder to bring all issues to a common forum and arm the local community with corrective steps," Wong stressed.
Based on initial stakeholder discussions that the AECOM did as part of the TAP, the most pressing problems in Poblacion from the residents' point of view are traffic congestion, lack of parking, noise pollution, safety and security, solid waste management, pollution, and community displacement—in order of importance.
Moreover, from the discussions, they were able to cull some initial recommendations. For one thing, there has to be a unified vision in order to spur new growth. There is also a need to repurpose some elements in the district, clarify and communicate regulations better, and consolidate efforts and encourage better participation in the value chain.
This early, the TAP has proposed goals for the district. For the short term, the goal of the regeneration of Poblacion should be stabilize and alleviate vulnerabilities. For the medium term, the goal would be to improve operations as a city district; while for the long term, the goal would be to spur low-carbon, high-density and authentic growth.
Mobility is key
Another important challenge that must be addressed in Poblacion is mobility. The increase in the number of establishments in the area has given rise not only to traffic build-ups but also to the number of private vehicles needing to be parked there.
"I have always believed that mobility is integral to urban development," Royeca declared. "But ever since Poblacion has become a hub of social activity, mobility has become a real issue there," he continued.
"Sometimes people avoid going there because they know that they will have to contend with the heavy traffic buildup and the grueling search for a nearby parking space," he added. With that in mind, Royeca has come up with a grand design to mobilize Angkas, the app-based ride-hailing app, to serve as some sort of shuttle service to bring people from parking areas to the establishments they intend to visit.
"We plan to utilize Angkas as an added transport option for people going to establishments within Poblacion," Royeca revealed, although critical to this plan is the setting up of a central parking area that may be used for this aspect of Poblacion's regeneration.
Tapping stakeholders
Although no official partnership has yet been struck for the Poblacion regeneration, things are already moving forward. For one thing, the TAP, composed of Urban Land Institute members and other urban planning experts have packaged their insights into a report which will be submitted to the local officials and made available online.
Moreover, acknowledging that other stakeholders may have new and innovative ideas on this particular case study, the proponents of the Poblacion regeneration have organized a pitchfest that aims to pick the brightest minds and draw out the best and most creative ways to redevelop the district.
In fact, the Angkas shuttle service idea was first broached on the pitchfest and already had ideational mind gears turning.
I will write more about the Poblacion pitchfest in a future installment of this column. Suffice it to say, however, that despite the current challenges that urban planning experts see in Poblacion, it seems that the place is in really good hands and all we can do now is to sit back and see how all the innovative ideas and noble plans pan out.
After all, Poblacion has always been Makati's heart and soul. And as a resident of this amazing city, I only wish it the best.