THE street where her home is situated is named Mayaman, a word that means rich in Pilipino.
It is a fitting description for the town house's rich array of sculptures, and large and small art pieces—all of which came to life under her expert hands.
She is Julie Lluch, celebrated sculptress, consummate visual artist, and creator of the impressive trophies of Mission: PHL, the BusinessMirror's Envoys&Expats Awards.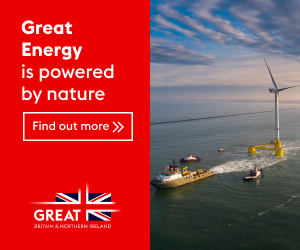 Lluch was not present during the April 4 awards night of Mission: PHL at the Samsung Hall of SM Aura in BGC, Taguig.
"I am so shy, and don't usually attend events, where I might be called to give a few words," she said. Standing a little over 5 feet, with a small, slender frame and characteristic long, curly tresses, Lluch is one artist who lets her created pieces speak for her.
In her sala is the bust of a harried woman in an Oh-my-God moment, with a mouth forming an "Oh" and with hands raised, clasping both sides of her head.

Lluch explained the narrative that went with the terra-cotta sculpture, together with the components that once accompanied the bust when it was first exhibited in the mid-80s.
"It's name is 'Picasso y Yo [Picasso and I]," she said, "It has components, all made of terra-cotta. In front of her is the burning fish. The fish is burning and there is a cat who wants to steal it. And then on the other side, the daughter who refuses to eat. The child is in a Picasso harlequin costume, because Picasso liked to dress his sons in harlequin or clown costumes when they were young. And then there is a broken cacti in front. This is feminism, when you are up against the patriarchy."
Feminist images and messages reign in the Lluch household. In another corner is a bust of a woman hunched over a flat iron. During the time it was exhibited, an ironing board took the place of the sofa and the woman was ironing a man's trousers. The piece is named, "trousers worshippers."
Lluch sang the lyrics of the Rodgers and Hart 1956 song, "Bewitched, bothered and bewildered," first rendered by jazz singer Ella Fitzgerald, to express the bust's accompanying narrative: "Oh, I'll sing to him. Bring springs to him. And worship the trousers that clung to him…"
She stopped and said, "Imagine, worshipping the trousers of a man!"
Man in trophy
WITH her past sculptural pieces resonating with feminist messages, observers might find it odd that Lluch chose the image of a man for the Mission: PHL trophy.
A Rodinesque "Adam" stands over the globe, its arms slightly raised forward. Painted in bronze, the trophy is made of cold cast marble—a mixture of resin, fiber glass and marble dust. There are 15 trophies, measuring a foot in length, for the category awards, while three trophies (1 foot and 6 inches each) for the overall awards.
"The mature feminist knows there is no quarrel on trivial matters and doesn't mind, for example, that the Oblation in UP is male. We are not that small-minded. Though our fight for equality is in rights and opportunities, we know that men and women can never be equal in all things."
"As the French would say, 'Vive le difference,' which means, 'thank God for the difference' between the two sexes. Basically, the feminist clamor is for society's recognition of the intrinsic humanity in full measure in both male and female. The male figure in the trophy epitomized all humanity," Lluch elaborated.
She added: "The trophy has the male figure standing on top of a globe. It is a statement of man's stewardship of the planet Earth, and his responsibility for the family of nations. Man and Earth. On this delicate balance, depend our survival."
Humanist
LLUCH further explained that she was inspired by the "humanist impetus that compelled the Mission: PHL into being."
She said that the concept of Mission: PHL is about compassion; the caring for what happens to other nations.
According to Lluch, the male nude, rendered in classical style, is the image of man contemplating the world.
"The call for nations to extend compassionate hands for human development is awesome and giving due recognition to outstanding contributors is a cause for celebration," she said.
Still active at 73, Lluch said she has rendered quite a few trophies because she carefully selects commissioned work offered to her.
Among her trophy works were those given for the Alfredo Salanga Journalism Awards, as well as some awards for outstanding women artists and women entrepreneurs.
"My favorite is the Maningning Miclat trophy given to outstanding poets and painters aged 28 and below by the Maningning Miclat Art Foundation. As a sculptor, I am challenged to make trophies that are artistic and sculptural in form," she said.
These days, Lluch is busy with making the bust of President Manuel Quezon for Novaliches. She can be reached at julie.lluch@gmail.com.