Part One
We love catching real-estate developers doing the right thing, and when the right thing involves supporting children and adults in the fringes, I become their instant supporter.
Many people close to me know that our family has been blessed with Peggy, my 15-year-old daughter with the autism spectrum disorder. As a parent and advocate in the real-estate industry, I hope to have more safe spaces for our angels.
This is a deeply personal story for me as I wouldn't know how we would have survived the early stages of discovery without the support of other parents and families.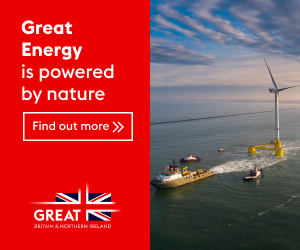 April is commemorated the world over as World Autism Acceptance Month. The United Nations designated April 2 as World Autism Awareness Day, in a resolution that was adopted in December 2007—a mere 12 years ago. One of only seven official health-specific UN Days, World Autism Awareness Day calls on institutions to unite toward driving solutions to medical, social and economic challenges faced by those with the condition. Governments and companies joined this global call, magnifying the message of awareness and acceptance, especially in areas still struggling with inaction over how to deal with this often misunderstood condition.
Not many Filipinos are aware that our country always has been ahead of the curve in advocating for individuals on the autism spectrum—thanks to hard-working nonprofits and companies who have taken to heart their commitment to supporting the communities they serve. All this was way before other countries began "lighting it up blue" in the name of autism awareness.
Learning from customers
It all started with a lost boy in a mall in 2002. A 15-year-old nonverbal boy with autism was separated from his mother at SM Megamall in Mandaluyong City. The mall security searched for hours; and the boy was eventually found several kilometers away from the mall. The experience rocked the growing disability community and exposed the lack of training amongst public and private service personnel on how to interact with neurodivergent individuals. The anecdote spoke to the fears of many parents about their children—it was circulated to thousands via e-mail (this was before social media).
The pioneering Autism Society Philippines (ASP), led by its then-President Ms. Dang Koe, met with SM Supermalls's Ms. Annie Mendoza and Engr. Bien Mateo. They agreed that there was a need to increase awareness and knowledge among mall front liners on autism, as this invisible disability was something many people did not understand. SM Supermalls committed to holding a series of sensitivity seminars over the next year, exposing thousands of their personnel and building on a culture of genuinely inclusive service. From this potentially disastrous PR episode, the SM Cares Programs on Persons with Disabilities was born in 2004.
Creating a mall for all
The multi-awarded SM Cares Program on Disabilities has since championed the issues of not only customers on the autism spectrum but all apparent and nonapparent disabilities. The mall's engineering and design ensure the disability-friendly best practices are followed—ramps, accessible parking lots, Braille signage and utilities within an accessible height, among many others. They have snatched up so many Apolinario Mabini Awards for managing PWD-inclusive spaces that they were elevated to the Hall of Fame in 2015.
Their commitment to educating their front liners and their merchants has been institutionalized, with each mall holding "Caring for Customers with Special Needs" seminars twice a year, as part of their key performance indicators. "When my son Gio and his caregiver had to use the PWD bathroom," reminisced ASP's Dang Koe. "The restroom attendant immediately understood that my son had autism and assisted. In other public places, we would get asked why an able-bodied young man needs to use the PWD bathroom." SM Supermalls's comprehensive front liner education is best-in-class and is apparent in the way children and adults with autism are treated in SM properties nationwide—from the mall management down to the cleaning staff.
SM Supermalls has also given disability-advocacy groups venues to host events that spread awareness and acceptance. The ASP Angels Walk for Autism, which began in 2007, has grown to be the single largest autism-advocacy event in Southeast Asia. Since 2014, it has been hosted by SM Cares at the MOA Arena and has attracted as much as 24,000 participants from the Philippines, Brunei Darussalam, Cambodia, Indonesia, Japan, LaoPDR, Malaysia, Myanmar, Thailand and Vietnam—among them, leaders in the public and private sector. The event has been echoed in 23 cities across the country—Bacolod, Baguio, Cagayan de Oro, Cebu, Dagupan, Davao, Dipolog, Dumaguete, General Santos, Iloilo, Kalibo, Legaspi, Lucena, Naga, Ormoc, Puerto Princesa, Roxas, San Fernando (La Union), Tacloban, Tagbilaran, Valenzuela, Virac and Zamboanga—the majority of them hosted by local SM malls.
"Our role is really to include those who are differently challenged, including those who have mental disabilities. It entails a lot of understanding and a lot of heart, and that is what we are promoting. We want our children with disabilities to be included in our business environment—in all our malls." said Engr. Bien C. Mateo, senior vice president for Operations and Director of SM Cares Program on Persons with Disabilities.
SM malls have become a training ground of sorts for children with autism to interact with and get exposed to the sights and sounds of a bustling society. It has inspired acceptance, accommodation and appreciation among a compassionate public. SM has delivered fantastically on its promise to build a mall for all.


To be continued