WHEN 24-year old JR Custodio takes the SM Skydome stage this coming April 26 as one of the opening acts for '80s pop crooner Dingdong Avanzado, his set will mean so much to his family in more ways than one…
"I grew up in Gapan, Nueva Ecija listening to a lot of OPM, Dingdong included," smiled Custodio. "I was a fan. My mom, Nancy, had [a] crush on him. So medyo surreal to be performing with an OPM legend."
Despite belonging to the millennial bracket, Custodio has "an old soul." The up-and-coming balladeer's home was filled with films and music, as his parents played records and cassettes of Filipino artists, but also those of classic stars: from Frank Sinatra to Billy Joel, as well as Barry Manilow.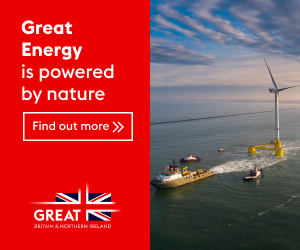 "That is why the classics have become part of my repertoire. I sing them not only because they are good songs, but I also [perform] for my parents; [old songs] mean so much to them."
When Custodio—third of four children—was barely out of his teens, he became the breadwinner for his family, as patriarch Herminio was struck down by a heart problem. Everything that the young star earns goes to his family.
"Ganyan talaga. We take care of each other. Kaya nabigay itong talent [is for me] to perform, so I can help my parents," said JR.
Custodio was discovered in 2011 by the late German Moreno during a talent search in Cabanatuan. Moreno had him perform during intermission numbers for his shows on television, and that opened doors for musicales and film.
He was the lead actor in the indie film Rendevouz with Gina Parreño, and also starred in Reflection by director Marvin Gabas, as well as Tres by director Carlo Alvares.
Come the April 26 show, dubbed as "D'80s," Custodio will also perform his debut single "Sabihin Mo Na," among others. Though written by composers Arnie Mendaros and Albert Tamayo,the lyrics all come from a personal experience about being suddenly cast out of one's life.
D'80s will feature rising indie ukulele rock band Esremborak, X-Factor UK contestant Maria Laroco, and Avanzado. "Maganda yung line-up for the evening," noted Custodio of the roster of artists. "I hope to not only sing my best, but I hope the fans will also support the other artists."
He revealed his inspiration for that night: "While I am also doing a lot of freelance film [actiing] and commercial modeling, singing is what's really close to my heart because of who I am, where I came from, and who I am supporting. And I will let the Skydome crowd know that when I sing from my heart, that is also for my father."