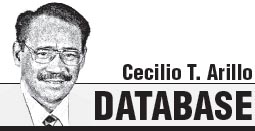 Part Five
THE Gartner forecast doesn't cover various cyber-security categories including IoT (Internet of Things), ICS (Industrial Control Systems) and IIoT (Industrial Internet of Things) security, automotive cyber security, and others, which are included in the Cybersecurity Ventures figures.
Employment
Cisco firmly believes diversity is a mandate in the cyber imperative: diversity of ideas, perspectives, backgrounds and ways of seeing the world. This diversity creates the opportunity for creative problem solving that the growing security threat requires.
Cybersecurity Ventures believes that every IT position is also a cyber-security position now. Every IT worker, every technology worker, needs to be involved with protecting and defending apps, data, devices, infrastructure, and people.
There will be 3.5 million unfilled cyber-security jobs by 2021—enough to fill 50 NFL stadiums—according to Cybersecurity Ventures. This is up from Cisco's previous estimation of 1 million cyber-security openings in 2014. The cyber-security unemployment rate is at zero percent in 2019, where it's been since 2011.
US News and World Report stated that the information security profession is growing at a rate of 36.5 percent through 2022. That bodes well for newbies, much the same as more experienced cyber fighters.
The population of cyber engineers and analysts throughout the Washington, D.C., Beltway is 3.5 times as big as the rest of the US combined.
With more than 150,000 cyber-related engineering and data science professionals, Maryland has the No. 1 cyber work force in the world and leads the US in cyber employment for classified nation-state jobs. Maryland also has the largest concentration of university-trained cyber engineering graduates in the world.
San Antonio is home to the nation's second-largest concentration of cyber-security experts.
The US has a total employed cyber-security work force of nearly 715,000 people, and there are currently almost 314,000 unfilled positions, according to Cyber Seek, a project supported by the National Initiative for Cybersecurity Education, a program of the National Institute of Standards and Technology in the US Department of Commerce.
Jobs requesting public cloud security skills remain open 79 days on average—longer than almost any other IT skill, according to Cyber Seek.
The National Association of Software and Services Companies estimated that India alone will need 1 million cyber-security professionals by 2020 to meet the demands of its rapidly growing economy.
Cybersecurity Ventures predicts that 100 percent of large corporations (Fortune 500, Global 2000) globally will have a Ciso or equivalent position by 2021 (up from 70 percent in 2018, although many of them will be unfilled due to a lack of experienced candidates.
The second-highest paying tech job in 2019 is a Ciso, with a salary range of $175,000 to $275,000. Fortune 500 corporations in big cities pay as much as $380,000 to $420,000 annually, and more to their Cisos, much higher than the average range for the position in mid-sized companies, government agencies and academia.
Flaws in software code, which create vulnerabilities, have created a burgeoning bug bounty economy with big payouts to elite freelancer hackers. Some of them earn more than $500,000 a year. But, that's a far cry from the average take-home pay for most bug bounty hunters that are self-employed part-timers with no guaranteed income.
For the top coders with leadership and cyber-security skills—a rare breed—salaries exceed $225,000. In some companies, this position pays more than it does to the Ciso. Software plus "soft skills" equals big pay for aspiring programmers with a senior management role in their sights.
New data indicates that of all IT jobs, cyber-security engineers—with an average annual salary of $140,000—are projected to be the highest paying and most recruited heading into 2019.
K-12 and higher education
Today, students are learning how to deal with sophisticated cyber threats by becoming hackers themselves— the good kind, according to EdTech Magazine.
With the help of experts and educators, many middle- and high-school students throughout the US are taking ethical hacking courses and setting themselves on the path to becoming cyber-security experts.
Colleges and universities are responding to the labor crunch with diverse programs focused on cybercrime, cyber security and related coursework.
Since January 2016, there have been more than 410 cyber incidents targeting K-12 schools in the United States, according to EdTech Strategies.
The Center for Cyber Safety and Education's Children Internet Usage Study said over half (53 percent) use the Internet for purposes other than homework or schoolwork seven days a week.
Over a quarter (29 percent) of children admit having used the Internet in a way that their parents would not approve. And alarmingly, 4 out of 10 (40 percent) say they have "friended" or connected with someone they didn't know on a site or app.
Recent data suggests there's growing interest from students entering college, and IT workers thinking about cyber security as an upgrade to their current positions. There are more than 125 colleges and universities in the US alone offering a master's degree in cyber security.
Dozens of those programs offer online-only classes and degrees, so even students who can't attend in person can get a degree.
Maryland has the largest number of university-trained cyber engineering graduates in the world. Maryland is number one cyber education state in the country with 17 NSA/DHS Centers of Academic Excellence. Maryland-based universities have awarded 10,000 bachelor's degrees in cyber security-related programs since 2015.
With the introduction of 18 new cyber-security badges in 2018, nearly 2 million Girls Scouts of all ages (K-12) will be able to explore opportunities in STEM while developing problem-solving and leadership skills, according to Girl Scouts of the USA.
To be continued
To reach the writer, e-mail cecilio.arillo@gmail.com.