Actress-singer Mica Javier is in cloud nine nowadays.
She is still on a high from the recent proposal of her fiancé, R&B singer Jay-R. Career-wise, she is riding on the crest of the success of Los Bastardos, where she plays a crucial role. And, recently, she just finished doing Hush, an original anthology series produced by IWant and Indigital.
Hush is an erotic anthology series and features Mica doing a lot of daring love scenes with actress Mara Lopez. Many will surely be shocked as the series is queer-themed, but Mica, I was told, is ready to face naysayers as this is only part of accepting a challenging role. "I want to push myself as an actress, that is why I accepted this role," she said at a news conference announcing this project.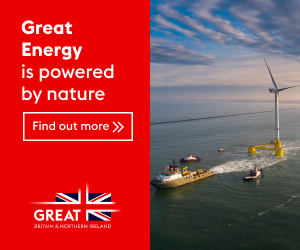 And pushing herself to the limits is nothing new to Mica. While she may ride on the coattails of her uncle Danny Javier (of Apo Hiking Society fame), Mica decided that for her to achieve anything, she must do it on her own. And little by little, she did. From a blossoming modeling career in Manila, Mica moved to New York to attend at the Gallatin School of Individualized Study at New York University and also try her luck there. She booked a commercial here and there, and even appeared in an episode in the CW series Gossip Girl.
In 2012 Mica moved back to Manila, where she got to open for Jennifer Lopez's Dance Again World Tour and first-ever concert in Manila. She eventually released the song "Tonight", a duet with her future fiancé Jay-R which zoomed to the top position in various radio countdowns.
Her singing and dancing prowess has made her a regular in the noontime show It's Showtime as one of the Girltrends. And now that she has decided to crossover to acting, the future holds bright for this young woman.
****
ABS-CBN subsidiaries Creative Programs Inc. (CPI) and Sky Cable Corp. pledged support to the Philippine Cable Television Association (PCTA) for the organization's forthcoming convention and exhibit to be held at the SMX Convention Center from April 2 to 4.
Sky Cable and CPI will be having their respective interactive booth displays showcasing their products and latest offerings as they join this year's "Philippine Premiere Cable TV Convention" with the theme "Internet Exchange: Let's Get It On!"
Tackling conflicts arising from Internet service, the gathering will also discuss the opportunity of spreading wings beyond cable TV and going online, to foster the blossoming business of content delivery.
Meanwhile, delegates and visitors alike should expect a lot of experiential activities and gimmicks from CPI's accompanying exhibit where well-loved channels Cinema One, Metro, MYX, and Jeepney TV will be featured. Represented channels ANC, DZMM TeleRadyo, and Liga, as well as affiliate foreign channels Fox Family Movies, Fox Action Movies, KIX, Thrill, CCM, TVN and Comedy Central Asia, will also take part in CPI's three-day participation in the convention.
CPI will also host a kick-off party on April 1 for its cable operators and clients, featuring performances of various ABS-CBN artists and meet-and-greet sessions with some of the channel personalities, happening at Islas Pinas in Pasay City.
Sky Cable head of strategic relations Efren "Jon" Arayata Jr., PCTA 2019 Convention Chairman Dr. Venancio Lo, and CPI head of shared services Teresita Villareal signed an agreement, officially making the ABS-CBN subsidiaries copresenters of this year's cable show.