THE infectious Italian passion of Mario Berta has taken the flexible office space community by storm. I have looked at Mario's work with such great interest because of a mutual point of interest: teching up real estate.
If I don't see him in tech meetups, I usually bump into him in real-estate industry meets.
FlySpaces, Southeast Asia's biggest Flexible Office Space marketplace, has shared to regional press the acquisition of its local competitor in Hong Kong, Quikspaces.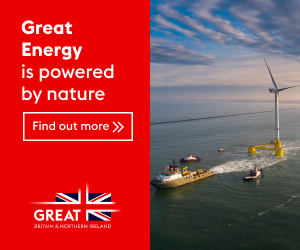 An inspiring success story out of the Philippines, FlySpaces continues its upward trajectory with this acquisition, further solidifying Philippines place as a destination for start-ups with its thriving ecosystem. With Singapore and Jakarta deservedly capturing much of the spotlight when it comes to start-up success stories, FlySpaces proudly continues to demonstrate the viability of Manila as a location where start-ups can grow and thrive.
Quikspaces was founded by Eunice Wong and Jacky Lo and has achieved market dominance as an online booking platform for flexible office spaces after three years of operation, and currently lists more than 1,200 listings on its platform. The founders and their team will join FlySpaces and its Hong Kong operations. With the acquisition of Quikspaces in Hong Kong, FlySpaces now have on-the-ground operations in five different countries—Philippines, Singapore, Indonesia, Malaysia and Hong Kong.
"We are excited to join Southeast Asia's largest platform for flexible office space and join its team while bringing to the table our local expertise and extensive network in Hong Kong. This was a natural fit since Quikspaces will benefit from the large-scale operations and technology that FlySpaces provides, helping accelerate our growth within Hong Kong" Eunice, CEO of Quikspaces, said.
This acquisition is FlySpaces' second acquisition since its inception three years ago, after previously acquiring Malaysia's 8Spaces in 2016. While the coworking industry is booming in Southeast Asia, the booking process for customers remains very manual, requiring them to go one by one and ask for proposals and quotations. FlySpaces and its subsidiaries are working at streamlining all these processes within one integrated platform, enabling customers to quickly discover, book and pay online. FlySpaces is currently developing a suite of tools for space operators to manage all aspects of their coworking business, from space management to end-to-end booking software.
"We are now focusing solely on flexible office space. With the technology we have built, we can transact any sort of real estate, so we are exploring other verticals like co-living, retail and all other types of real estate. We ultimately see FlySpaces as the 'super app' for commercial real estate" Mario Berta added.
With the expansion brings new challenges, as the markets in which they operate are all unique. The only thing in common between markets is how much each is different. We tend to evaluate markets from the lens of supply and demand, and all five major markets pose unique challenges. The Philippines, where FlySpaces first started operating, has the biggest appetite for large serviced offices, driven by the BPO sector engine. The supply of larger spaces has exploded in recent years, as newcomers, such as Figari and Project T to compete with long-standing local leaders like KMC Solutions. The demand for plug-and-play solutions from multinationals outsourcing their operations to the Philippines is still quite strong, and will continue to shape the supply of office spaces coming onto the market. Although a regional leader in large serviced offices, Manila has lagged behind other cities when it comes to being home to regional brands. With Regus as one of the lone global operators in Manila and grabbing a large chunk of market share in the process—regional brands such as Common Ground, Spaces and WeWork have all taken their time in recognizing the importance and size of the Manila market.
However, 2019 is poised to see this change drastically with many new locations set to open. Singapore, being the most mature of all the markets, is very competitive and is home to the widest range and diversity in supply. Local champions have grown and now become regional brands (JustCo, The Great Room), while numerous large boutique operators have a very strong presence (Collision 8, The Working Capitol)—all leading to a very competitive landscape. The competition for clients is fierce, which lends itself well to an aggregator platform such as FlySpaces where customers are better able to browse and compare spaces.
"We are seeing a trend of consolidation among brick and mortar co-working spaces, which has only accelerated and become more visible over the last 12 months. Inevitably, this trend is impacting the aggregators as well, so that customers looking for flexible workspaces across Southeast Asia can benefit from the increased scale that one platform can provide. Our platform ultimately provides customers with a single entry point to discover all kind of flexible work spaces and get full visibility and transparency across all markets, while users can also benefit from best in class technologies, prices and user experience." said Mario Berta, CEO of FlySpaces.
In 2019 FlySpaces is focused on two key areas: regional expansion and technological growth. They will be focused on growing their share of the Hong Kong market through the acquisition of Quikspaces, while also launching operations in Thailand, Vietnam and Australia.
While 2018 was spent solidifying operations and processes, 2019 will be about building on these efficiencies to grow outward and improve our tech solutions. "We are still only scratching the surface of what FlySpaces can provide as a platform within the commercial real-estate industry, and we have many exciting builds scheduled that will better serve both our clients and flexible workspace partners," explained Peter Northcott, VP of Marketing and Product at FlySpaces. While some of the large operators such as Spaces or WeWork have their own development team and are building siloed tech solutions, the reality is that 95 percent of all service providers simply do not have the resources, economies of scale or expertise to develop in-house tech solutions. That's where FlySpaces comes in—with solutions tailored to level the playing field for all flexible spaces and provide customers with more options at their fingertips than ever before.