Manual processes and outdated software continue to be a top challenge for nonprofit organizations, where back-end operations take up time and resources that could otherwise be spent on the organization's core mission, according to Wipfli's Nonprofit Financial Priorities Benchmark 2018 survey.
Cloud enterprise resource planning giant Oracle Netsuite recognized the gap and established the Social Impact program, designed to empower nonprofits and social enterprises of all sizes to grow their mission through cloud technology. Since 2006, the program has helped more than 1,300 nonprofits around the world streamline business processes with a suite of cloud software.
"It's not always about having NetSuite at the center, but as the connector," said Peggy Duvette, Oracle NetSuite Social Impact senior director, in a recent visit to the country. "Being a true global company, we looked at driving social change, particularly how we can empower communities of action to have a voice."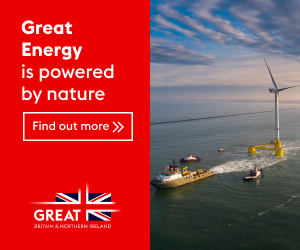 The Social Impact program has three pillars, composed of product donations and discounts, capacity building and pro bono services to support a nonprofit in its mission. The goal is for Social Impact customers to successfully implement, utilize and accelerate their impact on NetSuite through the entire customer lifecycle.
The first component of the program is Suite Donation, in which nonprofits of all sizes are provided with a base donation of the company's nonprofit solution with no-cost activation. The standard donation could power a small organization's financial management operations with no recurring cost.
Next is Suite Capacity. It involves providing a lifetime of community and learning opportunities to nonprofits to improve their organizational capacity with access to leading operational practices in technology planning, outcomes management, and so on.
The last one is Suite Pro Bono. NetSuite employees are partnered with Social Impact customers to help them solve challenges and use NetSuite more effectively. Under the Suite Pro Bono program are several initiatives, including quarterly pro bono projects, the annual Hackathon 4Good and the global Buildathon 4Good projects.
Duvette, a former executive at a charity, said she relates to the plight of nonprofits that have to deal with technology despite lacking familiarity. "I know how important it is to have good back-end operations as my employees used to spend 20 to 30 hours a month on it," she said.
Duvette joined NetSuite more than four years ago, around the same time of the first Hackathon 4Good, in which NetSuite employees and developers help NetSuite nonprofit customers address a challenge they face using the platform. Through the event, Duvette realized the company's capacity to innovate, and she pushed to use it toward social impact.
Her vision aligned with Debra Askanase, Oracle NetSuite Social Impact program manager and also a former executive director of a charity. The two worked on a program where nonprofits could go to an event for one day and leave with an implementable solution that could, for one, save them 20 hours a month on operations.
Their efforts materialized into the November 2017 launch of Buildathon 4Good, an all-day event that gathers NetSuite employees and Social Impact organizations to team up and scope out solutions, develop specifications and build at least one business automation in NetSuite for each organization.
"It's truly meant to be a collaborative event," Askanase said. "There is co-learning between the employees and the organizations."
Whereas Hackathon 4Good participants design prototypes and build in a sandbox, the Buildathon iteration is about building to actual implementation to be rolled out on the same day.
Askanase said one of the biggest takeaways from the inaugural event was the "tremendous impact" they could make in one day. "When we saw the solutions that were created at the end of that day, that's when we realized we were onto something."
The inaugural event was held in the Philippines. Duvette credited the location choice to the country's sizeable NetSuite employment pool, along with the fact that 57 percent of nonprofit organizations in the Asia Pacific region are in the country.
"The Social Impact program is not just in the business of giving away technology. We're in the business of helping the charities leverage that technology, and we need employees to be part of that," Duvette said. "That's why, in essence, the Philippines was a perfect market for us to pilot a lot of initiatives, and our pro bono efforts really took off thanks to the Filipinos."
The Buildathon's launch was such a success that when Duvette presented the results to NetSuite founder Evan Goldberg, his immediate response was how to bring the project to scale.
In 2018, NetSuite Social Impact held six Buildathon 4Good events around the world, participated by 137 employees and 32 organizations. There are 10 planned iterations for fiscal year 2019, seven of which are in North America.
The project recently returned to the Philippines for the one-day event at Makati Shangri-La. It was the biggest run of the event to date with 65 NetSuite employees and 10 organizations. Some of the organizations that participated were Gawad Kalinga Enchanted Farm, Coca-Cola Foundation, Theo and Philo Chocolate Factory, Zuellig Family Foundation and Organic Options.
Duvette said there's an incomparable level of fulfillment in knowing they can help people who are in the business of helping. "When I go to an event like this, to be able to help charities in their day-to-day operations, so that they can go back and they can spend more time on their mission, that gets me energized."
Askanase echoed the sentiment, saying, "It's like instant gratification when you can you hear it at the end of the day in the presentations; you'll see it in the faces of people as they give you hugs at the end. It's great."
Duvette, however, maintained that their line of work never ends.
"We have much to learn," she said. "There's a lot we can still develop and create. This is just the beginning of that journey."