ALMOST every business movement is starting to acknowledge the importance of learning the perfect balance of gain and goodwill. When it comes to goodwill for the environment, however, we still seem to be in the process of adapting environmental sustainability as a need rather than a niche practice.
acchange this outlook—a move that may be possible now that he has a new role to fulfill. As the recently elected chairman of the Philippine Green Building Council (PhilGBC), he now heads the nonprofit organization that promotes green-building education and champions certified green-building practices in the country.
Engr. Edgar's latest achievement—a cherry on top of his many other notable accomplishments—is one of the most fitting roles I've seen granted to anyone. With the PhilGBC's goal of being the voice for holistic and market-based green-building practices and facilitating these through a green-building rating system, Engr. Edgar seems to have found the calling that matches his own life mission.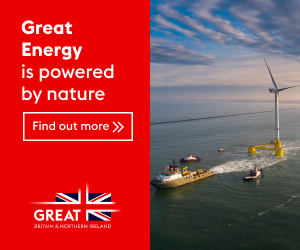 It's also hard not to acknowledge the fact that all of his hard work has really put ArthaLand on the map of green architecture in the Philippines. Engr. Edgar, ArthaLand's current vice president for Technical Services and chief sustainability officer, has been with the company since 2008, and with over a decade of working on buildings that promote rather than hinder environment preservation, he knows a lot about how to balance going green and getting good cred.
It probably boils down to the words he said before that really stuck with me: "It's not about putting out in the market as many units as possible. It's about perfecting the design, respecting the architects that work on the building, and valuing the contribution of the engineers and the entire staff. It's about doing a service to the future residents or tenants of the green building—because at the end of the day, our business is really about happy clients."
Land-value maximization is an open-secret practice in the industrializing landscape of urban Manila. As Engr. Edgar puts it, profit sometimes gets prioritized over proper deliberation. It's a race to find the best space for commercial buildings, ballooning into a thoughtless haze of "build big and more."
In ArthaLand, Engr. Edgar's role is on the opposite end of this mindset. Knowing full well that green buildings are not easy to establish because of tedious planning and surveying, Engr. Edgar has made pursuing green architecture his mission in ArthaLand and, now, more extensively, with the PhilGBC. He knows that there really needs to be constant innovation as far as green technology is concerned.
Focusing on polishing every detail to deliver each project is a key ingredient that set apart ArthaLand's projects. The results already speak for themselves. Arya Residences broke ground in the Philippines as the first residential green-building development to ever achieve a Leadership in Energy and Environmental Design (LEED) Gold rating and a Building for Ecologically Responsive Design Excellence (Berde) 4-star certification.
This dual green-building certification recognizes the systems for resource and waste management, use of high-quality sustainable materials, low energy consumption and natural ventilation in the entire structure. This certification also highlights the importance of amenities and appliances that contribute to a greener lifestyle. When you have a residential building that accommodates biking racks, dual piping for irrigation and even local vegetation that requires minimal maintenance and watering, you know the goal is really to deliver a green lifestyle to its future residents.
There is also the beautiful ArthaLand Century Pacific Tower, which breaks the cityscape of Bonifacio Global City with its jagged paneled glass façade. I remember looking at the striking, sleek modern exterior, then stepping inside and being greeted by the warm yet contemporary interior of the lobby. Natural light and a lot of space, with serrated-edged windows and neutral brown wooden finishes, warm up the cool exterior the moment you enter.
It was like the best of both worlds in design, well-matched and well-made for each other—just like ArthaLand and Engr. Edgar's thrust of merging two supposedly differing philosophies. Imagine having a beautiful building like that and boasting another dual green-building certification, both of the highest possible ratings—LEED Platinum and 5-star Berde. It's the office space that you'd want in the most coveted business address in the Metro today.
In my talks with Engr. Edgar about ArthaLand's plans in the future, I discovered two things: Even after years of working and planning, they're just breaking ground on green building in the Philippines, and it's not just the Metro they are eyeing.
The company is currently developing the Cebu Exchange Tower, which is set to be among the largest green developments in the Philippines. With Cebu still aiming to achieve a sustainable status, the Cebu Exchange Tower will add to this strengthening endeavor.
This will be made possible with green elements like an efficient building envelope, an efficient plumbing system, low-energy air-conditioning system, low-emitting materials and even a vertical garden to add to the physical and aesthetic well-being of the space.
At the end of the day, Engr. Edgar and his team in ArthaLand see each building as a local response to the different challenges of the environmental sustainability. Until now, a decade after he first became a part of the ArthaLand group, the battle for green-building practice adoption continues to face resistance.
For passionate people like Engr. Edgar, whose philosophy has continually translated to each green building he's contributed to in the country, it's a challenge he is ready to accept. He sees his new role as a potential new dawn for changing Philippine architecture.
I, for one, am expecting more traction on educating the public on green space benefits. More people need to know why we need green buildings and more people need to promote adapting the sustainable building practices, so we can all hope to see a change in Philippine architecture, one green building at a time.