AN abundant spread of contemporary Filipino paintings, sculptures and photographs fill up the hallway exhibition space Gallery C at Conrad Manila in the seventh installment of its periodic Of Art and Wine series.
Featuring 32 local artists and 64 for-sale pieces of different mediums, the hotel's largest exhibition to date is titled Art Harvest at Gallery C, inspired by the theme of this year's National Arts Month, "Ani ng Sining, Alab ng Dangal". The annual celebration is observed every February since 1991 through Presidential Proclamation No. 683, which aims to highlight the artistic brilliance of Filipinos.
"Art is part of our DNA," said Laurent Boisdron, Conrad Manila general manager at the recent launch of the ongoing show. "We celebrate National Arts Month every year since we launched in June 2016. Together with our owners, SM, through the SM Foundation, we care about arts and culture, as does our global hospitality group, Hilton."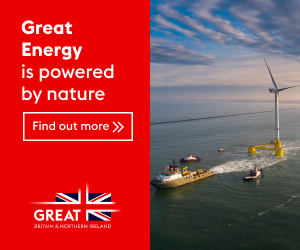 Among the pieces in the packed show are two Joe Datuin pieces: a 2019 stainless steel work titled Mother and Child and a 2017 mixed-media piece tagged Homage to Elseworth Kelly, both priced at P500,000-plus. Also featured are Ferdinand Cacnio sculptures (P380,000-plus), Lenore R.S. Lim mixed-media works (P300,000-plus) and Fil dela Cruz paintings (P208,000-plus), together with Dopy Doplon digital archival print pieces (P45,000) and Pinggot Zulueta mixed media creations (P130,000).
The idea behind the harvest-inspired exhibit was conceptualized, fittingly, over food. Boisdron invited artist/curator Ross Capili for a lunch meeting to discuss his solo show at Gallery C this October. Capili quipped that he came in for the great food, but over the course of their conversation, he was served with a task that became the "main course" of their meal.
Boisdron asked Capili for a preview show this February. The artist, however, declined, citing a separate show he's preparing for in March. Instead, he was asked to organize a show featuring different artists that can be tied with the celebration with the National Arts Month. He agreed, but only had two weeks to prepare for the exhibit.
"One challenge was I didn't have artists and artworks ready," Capili said.
He blasted invitations to 38 artists with simple guidelines: "Basta hindi basa ang paint," and they needed to reply within four hours. All but six artists responded, and Conrad Manila's biggest exhibit was born.
Capili has years of curatorial experience, having started in 1993 at Gallery Lafayette in Paris. For Art Harvest, he had to make sure that all the pieces complemented each other, regardless of medium.
"With paintings, sculptures and photographs, dapat hindi yan nag-aaway," Capili said. 'Yan din kasi ang gusto ko i-portray dito sa Art Harvest, that it's a bounty."
The curator also has two pieces to his name: Nature's Melody II (P260,000-plus) and Song at Dusk (P290,000-plus), both acrylic-on-canvas. He described his work of layered paintings as a celebration and interplay on nature—a memoir of the costs of urban decay, such as the memory of a butterfly, or a rose.
Aside from ensuring harmony between the pieces, another focus of Capili was to engage the viewer with the artwork by stripping the labels of the pieces' details and using numeric codes for identification instead.
"I don't want the artwork's title to save them," he said. "I want the viewer to interpret the pieces by themselves, especially the abstracts."
Art Harvest at Gallery C runs until March 9 at Conrad Manila.