PHILIPPINE Basketball Association (PBA) Commissioner Willie Marcial and Board Chairman Ricky Vargas led the delegation that flew to Qatar on Tuesday, optimistic they would cheer for a Team Philippines that would try to secure a berth in the 2019 Fiba World Cup.
"I have talked to Coach Yeng Guiao, and he is confident we can win and make the World Cup. And I believe him," Marcial said.
All the members of the PBA board, except Magnolia's Rene Pardo, are with the group to provide morale support for team as it tangles with Qatar on Thursday in Doha and Kazakhstan on Sunday in Astana.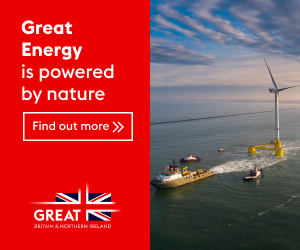 "We all know that the team is made up of PBA players. So the entire board is flying to Qatar to support the team. We all know in the board how important these two games are for us. We want to win these games," said Al Panlilio, Meralco's representative to the PBA board and also the president of the Samahang Basketbol ng Pilipinas.
"I have talked to Coach Yeng and Andray Blatche separately. They know the task at hand for us. For us to control our destiny, we have to win these two games," Panlilio said. "We're confident especially with Andray Blatche back."
The Nationals and Qataris square off at the Al-Gharafa Sports Club Multi-Purpose Hall in Doha.
"Hopefully, the Filipinos in Qatar would show up and make it like a home court for us," Panlilio said. "I hope everybody's praying, supporting and following the team. We'll be with them para maramdaman nila ang suporta natin."
Twelve PBA players make the team with Blatche and Gilas cadet Thirdy Ravena.
The PBA players are June Mar Fajardo, Japeth Aguilar, Poy Erram, Raymond Almazan, Troy Rosario, RR Pogoy, Marcio Lassiter, Gabe Norwood, Paul Lee, Scottie Thompson, Mark Barroca and Jayson Castro.
Pogoy, however, will still be serving a Fiba suspension in Doha but will be available for the Astana game.
NORTH'S SPEED VS. SOUTH'S SIZE
NORTH All-Star's quickness and athleticism opposite South team's heft and height.
In a nutshell, that's the storyline in the coming PBA All-Star game on March 31 in Calasiao, Pangasinan.
After more than a month of voting among league fans, LA Tenorio, Paul Lee and Calvin Abueva were named as part of the North's starting unit, while the South will rely on the Twin Towers combination of June Mar Fajardo and Greg Slaughter.
Gunner Marcio Lassiter and Japeth Aguilar complete the North lineup.
James Yap, Mark Barroca and Scottie Thompson, meanwhile, round out the rest of South's starting roster.
Thompson and Barroca were the top vote getters among fans in the last two editions of the All-Stars, respectively.
This year's All-Star has reverted back to its old format of holding the games in just a single venue. The festivities are scheduled from March 29 to 31.
For the last two seasons, the league had brought the All-Star weekend nationwide, hopping from Luzon to the Visayas to Mindanao.