BAGUIO CITY—Food items produced by micro, small and medium enterprises (MSMEs) here have found a venue at the Baguio Country Club's (BCC) "food camp," which opened on February 15.
"The Baguio Country Club is helping the small businesses in this city to market their products at the food camp established at the compound as an additional attraction for the visitors of the city," said Andrew Pinero, BCC communications officer and client relations manager, in a phone interview on Monday.
"This year, we came up with a concept more or less to help promote our MSMEs who would want to break in the industry so we are giving them opportunities to operate inside the food camp," Pinero said.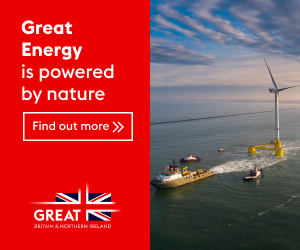 The food camp will serve as a one-stop shop and the club's contribution to the city's tourism, providing new and alternative activities for tourists and locals alike. He said one of their advocacies is to help MSMEs promote their products.
"The best way to help promote the MSMEs is to let them operate inside the food camp," he said.
The food stalls included that of "Balajadia Kitchenette," "Hanzys Binalot," "Frutas," "BrrrGrrr Bistro," "Lopez Barbecue," "Kim Cu imported chocolates," "Siomai" and "burgers" food stall. Also sold at the food camp are pastries made at the club's bakeshop, and homemade ice cream made by "House Of Aerith Mei."
He said locals and tourists do not have to go to each of the shops, they can simply visit the food camp and avail themselves of almost all the products of MSMEs. As an added attraction, there will also be entertainment provided by local bands and singers on Fridays, Saturdays and Sundays.
The food camp is open from 5 p.m. to 10 p.m. during weekdays and 10 a.m. to 11 p.m. on weekends.
"We brought everything here inside the camp, the food, the entertainment, so the locals and the tourists can have a good time during their stay with us," he said.
Last year, the BCC food camp offered a variety of Japanese, American, Mediterranean, Mexican, Chinese, Filipino cuisines, aside from sumptuous desserts.
Pinero said this is the first time that BCC has accommodated MSMEs in its activity, after seeing the need to help small businesses.
He said with the concept of a family getaway, pets are allowed in the food camp, saying there are also souvenir shops and a stall for pet grooming and toys.
"We know that the locals here in Baguio as well as the tourists are very fond of animals that is why we have a pet grooming station inside the camp," he said.
"This is really an adventure for families, they can enjoy doing outdoor activities and of course the cool weather of the city," he said.
He said their operating hours might change based on public demand.
Image credits: Photo courtesy of Carlito Dar/PIA-CAR